10 DESSERTS YOU WON'T
BELIEVE ARE 100% PLANT-BASED
Satisfy your [plant-based] sweet tooth with our top 10 favorite desserts!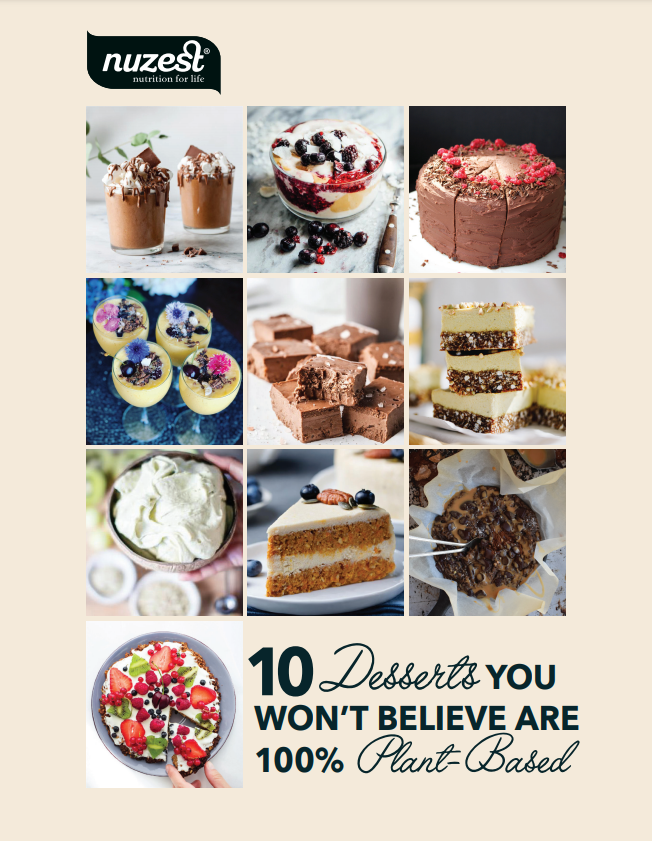 The common misconception with plant-based food is that it tastes bland, earthy, and overall not good; that's a myth. Vegan desserts can be some of the richest, creamiest, and delicious treats that are out there!
That's why we're bringing you the "10 Desserts You Won't Believe are 100% Plant-Based" eBook completely for FREE. We want you to be able to create the tastiest desserts and satisfy your sweet tooth.
We have compiled our 10 favorite plant-based recipes that are chock full of protein and flavor. No matter if you are craving a bowl of ice cream, a slice of cake, or a decadent mousse, we have all of your dessert cravings covered! 
Sign Up For Your 10 Desserts You Won't Believe are 100% Plant-Based eBook