HOW A SUBSCRIPTION WORKS
Select your product(s)

Select your delivery frequency (1-4 months)

Receive 10% off your first subscription delivery and 10% off all repeat deliveries.

Never run out of your favorite plant-based products again!
Digestive Enzyme Blend - Daily Digestive Support Is Loved by Customers
100%
of reviewers would recommend this product to a friend
Amazing!
Best digestive supplement I've ever taken!
God sent.
I love this product it helps me so much with my IBS and makes my tummy Happy.
I recommend this product
I thought I had a good one already... I was so wrong!!
I'm a frequent user of digestive enzymes and I've tried many a different brands and formulations trying to seek out the best one for me but it wasn't until I tried these that I realized nothing else can compare! Not even the slightest! I mean I had bean dip and used broccoli florets as my spoon and there was no gurgle or gas at all!!! Unbelievable! These are amazing and I'll never try anything else again!!
Receive 10% off your first order and 10% off each order after when you sign up for autoship.
Vegan

Suitable for all diets

Gluten Free

No gluten, dairy, eggs, nuts or soy

No Gums

No fillers, preservatives, additives and nothing artificial

No Silicone Dioxide

We use the cleanest ingredients available
Enzymatic extracts

Fruit enzymes

Clinically trialled extract

Silicone dioxide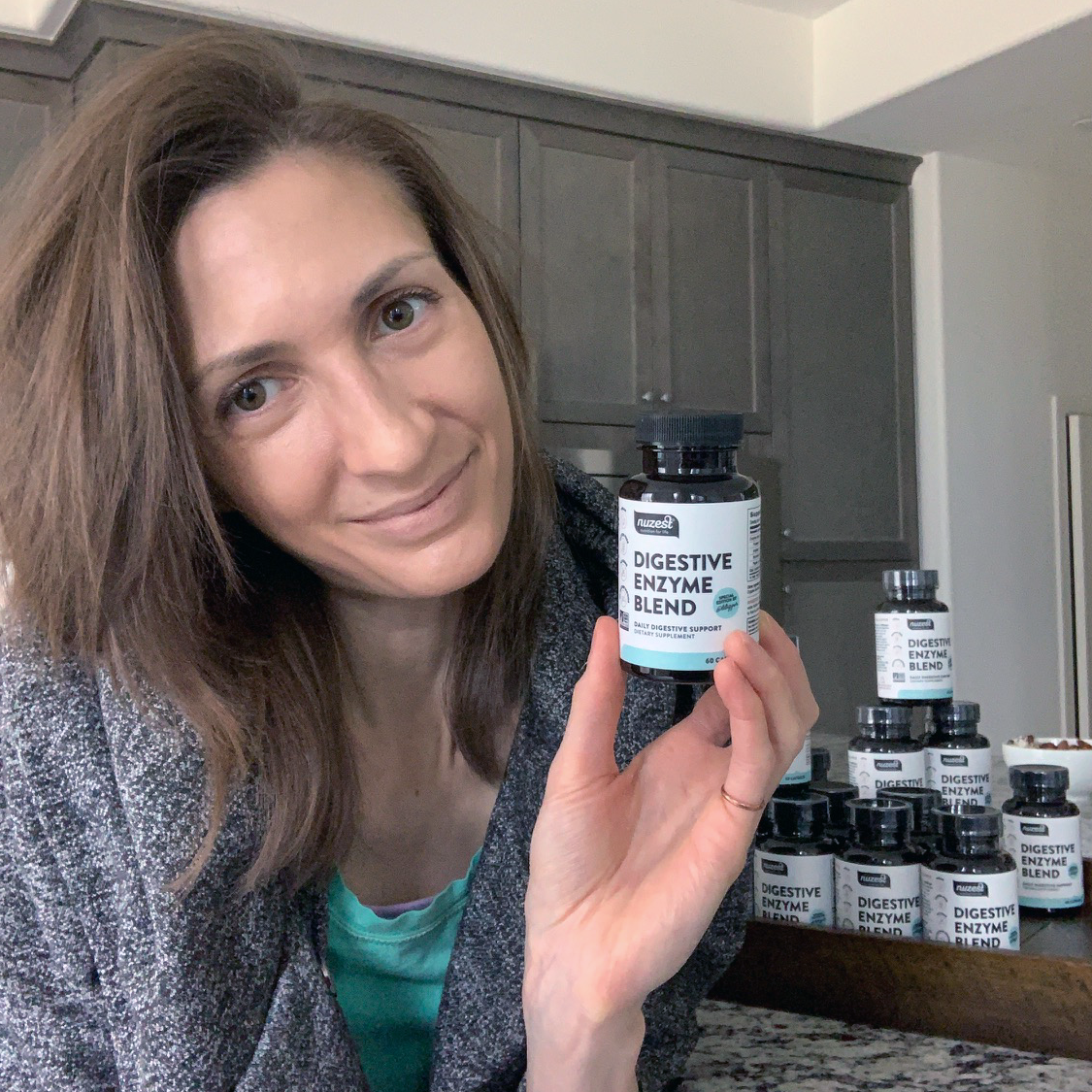 These Digestive Enzymes Were Chosen From My Own Gut Health Journey
For many, digestion is something that can be an occasional issue. Plus, most don't get enough of the right digestive enzymes in their diet because of busy lifestyles, strict diets, or eating processed food.
As I was taking control of my gut health years ago, I was put on a regimen to consume certain fruits every day, which is where the enzymes found in these capsules are extracted from. They are the essential enzymes to help break down starches, fats, and proteins that I've found to be effective personally. Plus, I dug deep and found supporting research on my end with studies and tests to back the specific enzymes chosen.
While it's great to be taking the right kind of digestive enzymes, it's also important to take the right amount. This is why I dosed these Digestive Enzymes well, but without overloading it with too many enzymes. Remember, too much of a good thing is not a good thing. So, I chose to keep it simple.
The Daily Solution To Breaking Down Your Food Efficiently
I love these enzymes because they are natural, easy to consume, and practical for the busy lives we all live these days. Not everyone has the ability to prep, chop, and blend a digestive smoothie every evening - so these are the next best thing! Instead, you can take a serving of these enzymes with each meal to help breakdown your food and improve your digestion.
Everyone will experience something different in the way they digest food, the time it takes to see results, and they way they overall feel. No one is the same! However, speaking from my own experience taking these and months of testing, I notice less bloating, regularity, and better nutrient absorption. Remember, when you can properly digest food, you can properly absorb it!
These Digestive Enzymes contain no:
Artificial sweeteners

Silicone dioxide

Flavors

Gums

Fillers
These statements have not been evaluated by the Food and Drug Administration. This product is not intended to diagnose, treat, cure, or prevent any disease.

Digestive Enzyme Ingredients

More Ways to Use Digestive Enzyme Blend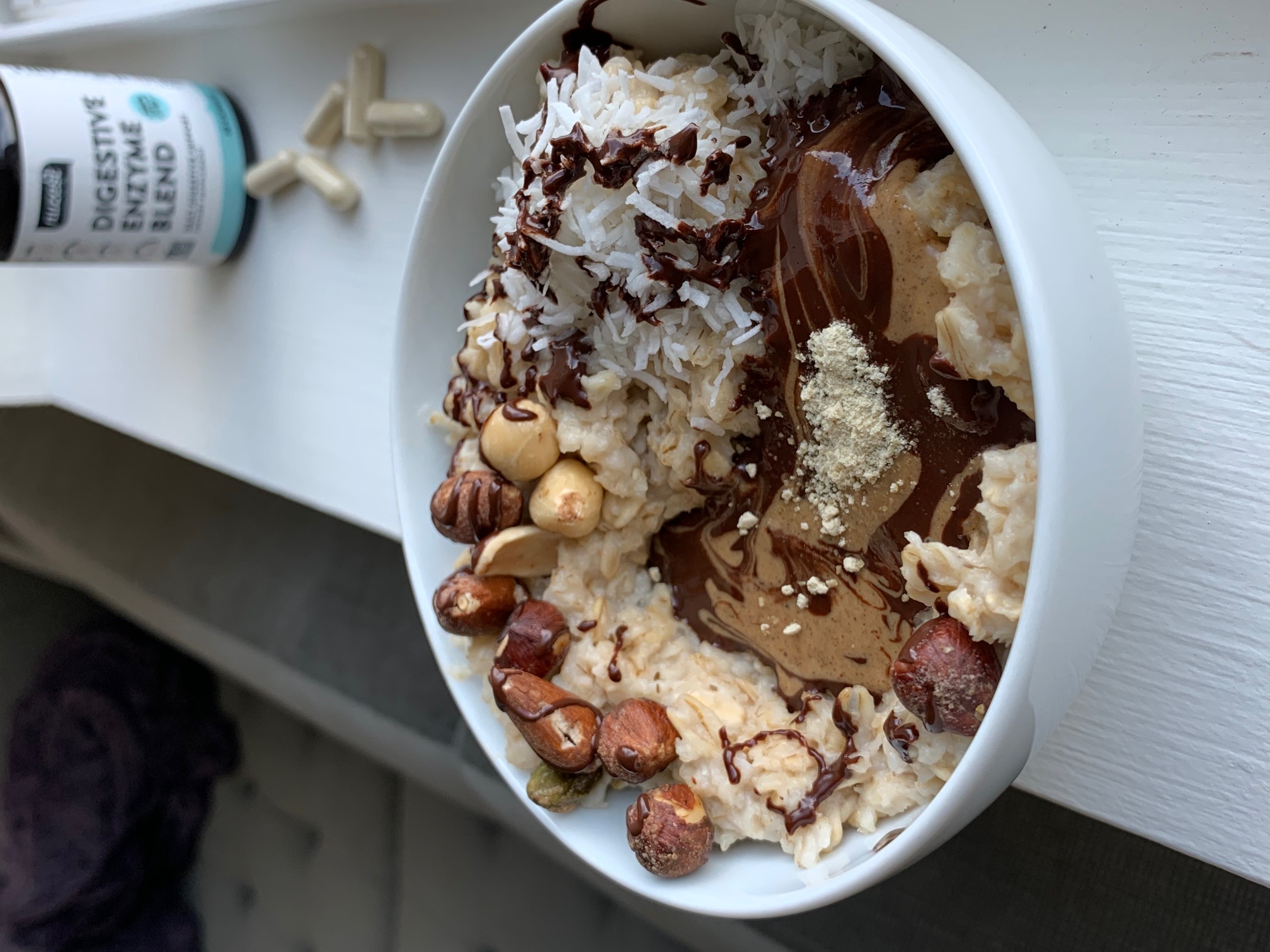 Shipping
DO YOU SHIP TO CANADA
Yes, we do ship to Canada and our standard shipping terms for the contiguous USA will apply (all orders over $50 USD receive free shipping.) Please note that because packages are shipping internationally, receipt of your order can take between 7-14 business days.
SHIPMENTS TO HAWAII AND ALASKA
Nuzest does not offer free shipping to the Non-Contiguous US (Alaska and Hawaii) at this time, but you can still order our products with an additional shipping cost. Shipping cost will be a flat $25 fee.
CAN I TRACK MY ORDER?
You should receive a tracking number within 1-2 business days of placing your order. Orders placed on Friday or over the weekend will receive their tracking number on the second business day following their order.
WHAT SHOULD I DO IF MY ORDER IS TAKING LONGER THAN EXPECTED TO ARRIVE?
Please contact us for your tracking number and further assistance.
Digestive Enzyme Blend - Daily Digestive Support FAQS
Why Take Digestive Enzymes?
Nuzest's Digestive Enzymes support the breakdown of food during the digestive processes. By breaking down food into more available blocks, the body may absorb the nutrients more efficiently. This can relieve the body of experiencing bloating, stomach discomfort, or gas after consuming certain foods.
How Many Capsules and Servings Are In One Bottle?
60 capsules total (30 servings)
When Should I Take Digestive Enzymes?
Take 1 serving right before or during your meal.
Are Digestive Enzymes Vegan?
THE BEST POWERED BY NUZEST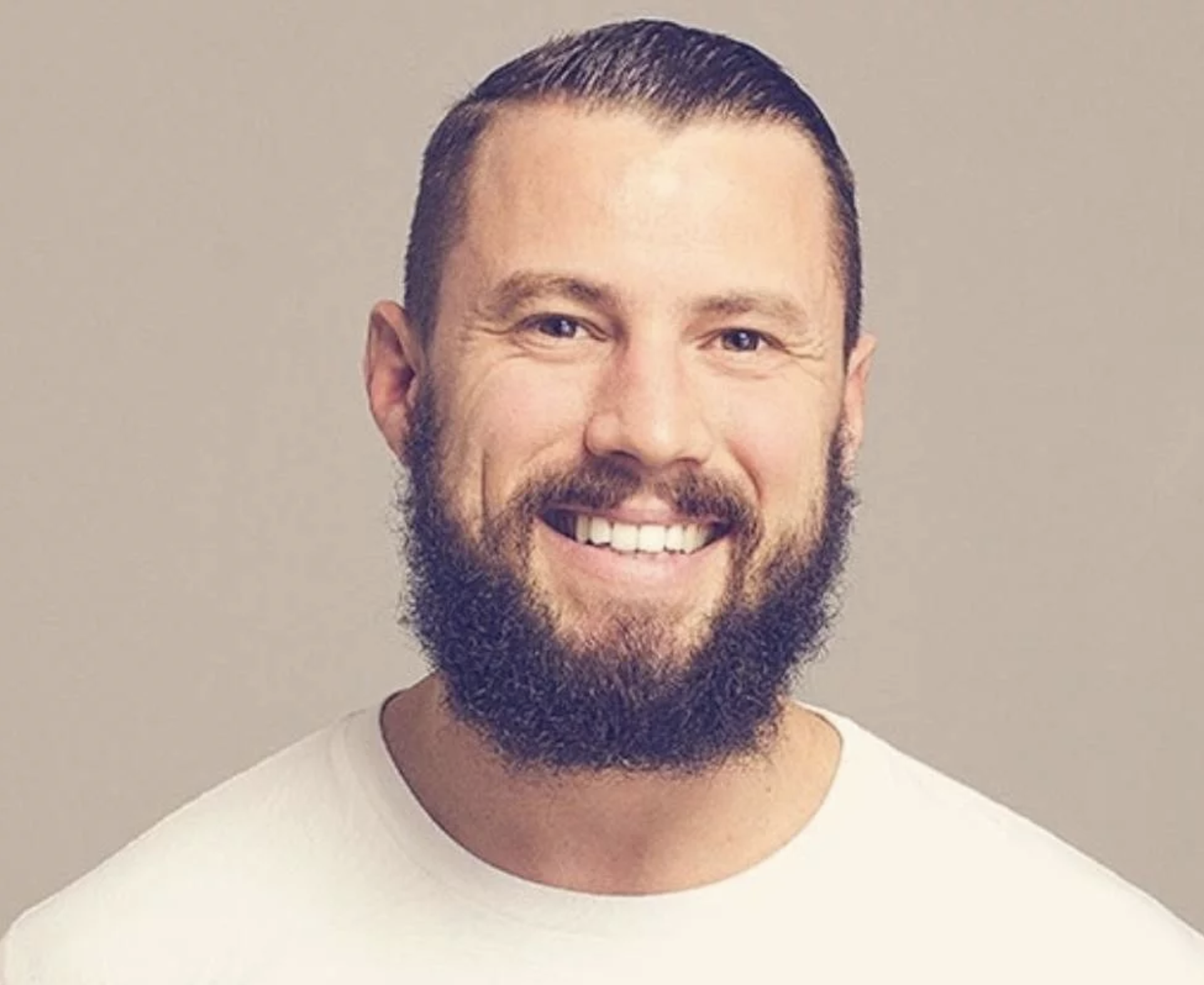 Cliff Harvey - ND, Dip.Fit, PhD
"Clean Lean Protein is the world's most effective vegetable protein. It's easy to digest, low in allergens and extremely low in carbohydrates."