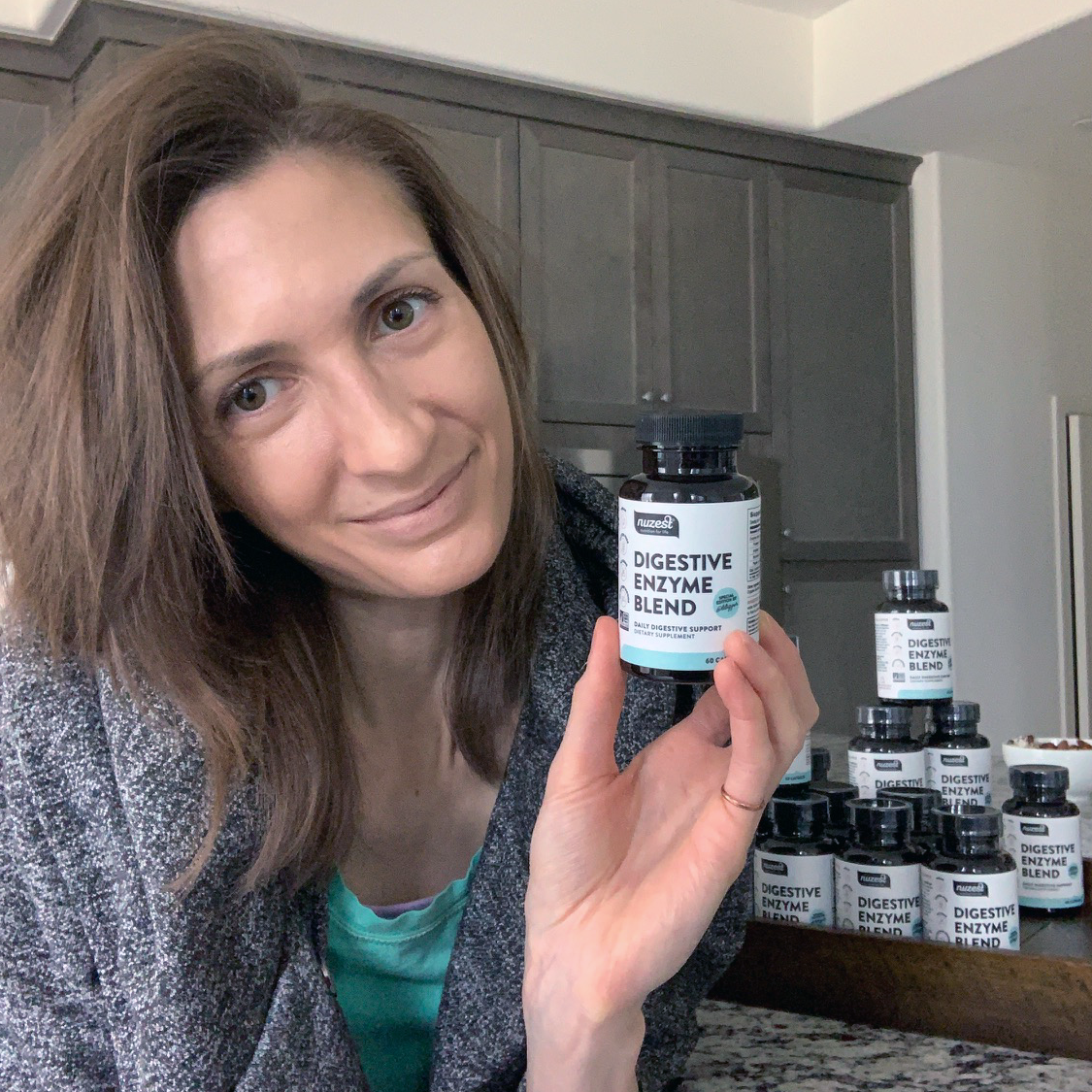 These Digestive Enzymes Were Chosen From My Own Gut Health Journey
For many, digestion is something that can be an occasional issue. Plus, most don't get enough of the right digestive enzymes in their diet because of busy lifestyles, strict diets, or eating processed food.
As I was taking control of my gut health years ago, I was put on a regimen to consume certain fruits every day, which is where the enzymes found in these capsules are extracted from. They are the essential enzymes to help break down starches, fats, and proteins that I've found to be effective personally. Plus, I dug deep and found supporting research on my end with studies and tests to back the specific enzymes chosen.
While it's great to be taking the right kind of digestive enzymes, it's also important to take the right amount. This is why I dosed these Digestive Enzymes well, but without overloading it with too many enzymes. Remember, too much of a good thing is not a good thing. So I chose to keep it simple.
The Daily Solution To Breaking Down Your Food Efficiently
I love these enzymes because they are natural, easy to consume, and practical for the busy lives we all live these days. Not everyone has the ability to prep, chop, and blend a digestive smoothie every evening - so these are the next best thing! Instead, you can take a serving of these enzymes with each meal to help breakdown your food and improve your digestion.
Everyone will experience something different in the way they digest food, the time it takes to see results, and they way they overall feel. No one is the same! However, speaking from my own experience taking these and months of testing, I notice less bloating, regularity, and better nutrient absorption. Remember, when you can properly digest food, you can properly absorb it!
These Digestive Enzymes contain no:
Artificial sweeteners

Silicone dioxide

Flavors

Gums

Fillers
These statements have not been evaluated by the Food and Drug Administration. This product is not intended to diagnose, treat, cure, or prevent any disease.