HOW A SUBSCRIPTION WORKS
Select your product(s)

Select your delivery frequency (1-4 months)

Receive 20% off your first subscription delivery and 10% off all repeat deliveries.

Never run out of your favorite plant-based products again!
Digestive Enzyme Blend - Daily Digestive Support are Loved by Customers
100%
of reviewers would recommend this product to a friend
I recommend this product
Simply the BEST
I've tried many brands of digestive enzymes. And finally, finally found the BEST! No more bloat or discomfort! I am hooked and so grateful! Be sure to order the 3 bottles. My current order is late to be delivered and I'm completely out!! Don't let this be you! Stock up!!
Amazing!!
Love these digestive enzymes!! When I take them before a big meal I don't feel full...it's crazy!! lol They really help me digest my food and I feel lighter! I also know that Lilsipper who backs these is 100% honest and will only produce and promote clean products!! Thanks so much!! I love these!!
Magic
Everything Bethany produces helps me and this was no exception. I take 2 before a meal that I know might cause an IBS flair up or on days I don't feel like making a smoothie with her protein (which is 10/10) and this is a life saver. My quality of life has truly improved since regularly taking these enzymes and the protein powder. I have such loyalty to Nuzest and Bethany for helping so much :).
Vegan

Suitable for all diets

Gluten Free

No gluten, dairy, eggs, nuts or soy

No Gums

No fillers, preservatives, additives and nothing artificial

No Silicone Dioxide

We use the cleanest ingredients available
Enzymatic extracts

Fruit enzymes

Clinically trialled extract

Silicone dioxide
Digestive Enzyme Ingredients

More Ways to Use Digestive Enzyme Blend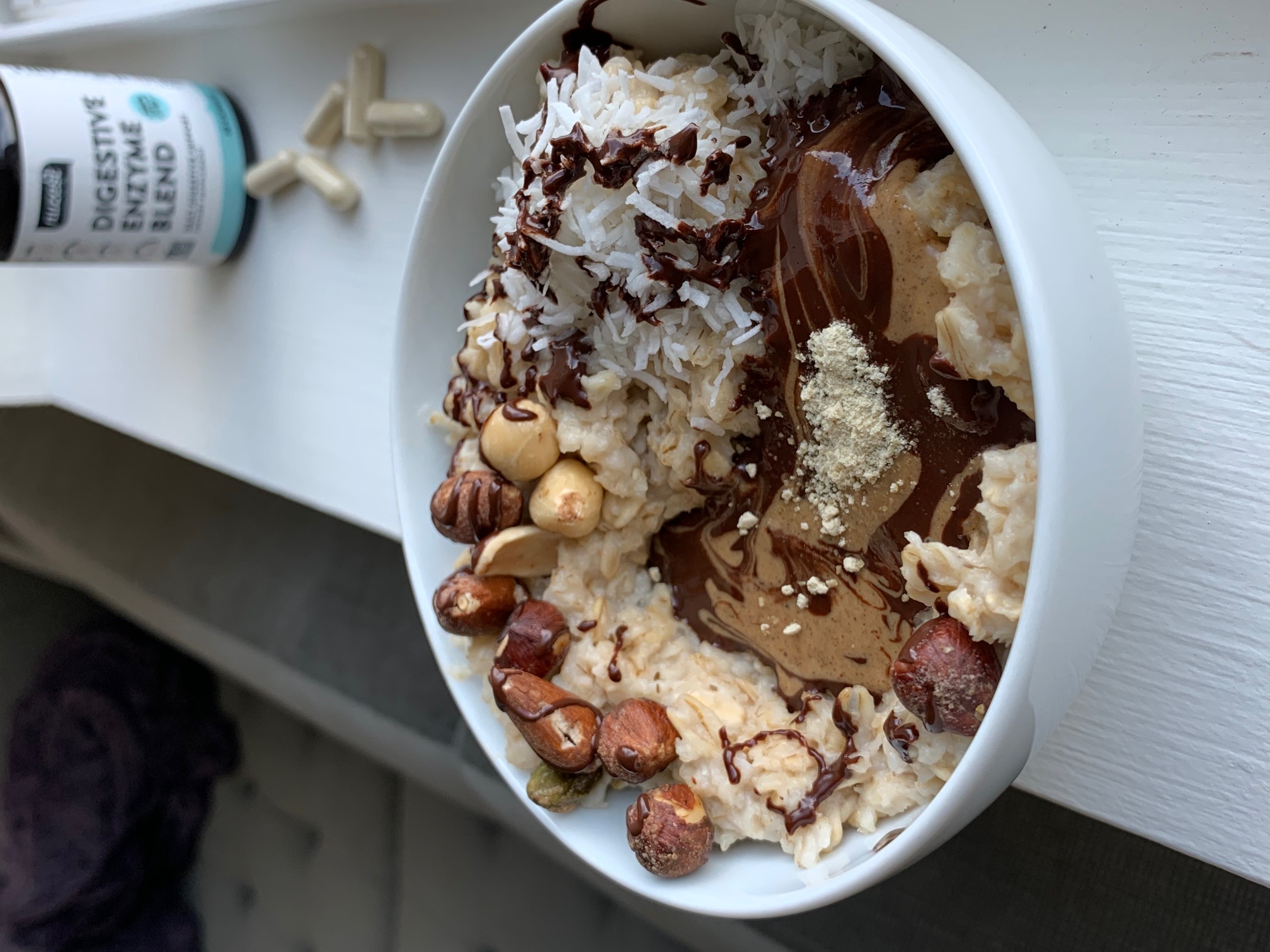 Shipping
DO YOU SHIP TO CANADA
Yes, we do ship to Canada and our standard shipping terms for the contiguous USA will apply (all orders over $50 USD receive free shipping.) Please note that because packages are shipping internationally, receipt of your order can take between 7-14 business days.
SHIPMENTS TO HAWAII AND ALASKA
Nuzest does not offer free shipping to the Non-Contiguous US (Alaska and Hawaii) at this time, but you can still order our products with an additional shipping cost. Shipping cost will be a flat $25 fee.
CAN I TRACK MY ORDER?
You should receive a tracking number within 1-2 business days of placing your order. Orders placed on Friday or over the weekend will receive their tracking number on the second business day following their order.
WHAT SHOULD I DO IF MY ORDER IS TAKING LONGER THAN EXPECTED TO ARRIVE?
Please contact us for your tracking number and further assistance.
Digestive Enzyme Blend - Daily Digestive Support FAQS
Why Take Digestive Enzymes?
Nuzest's Digestive Enzymes support the breakdown of food during the digestive processes. By breaking down food into more available blocks, the body may absorb the nutrients more efficiently. This can relieve the body of experiencing bloating, stomach discomfort, or gas after consuming certain foods.
How Many Capsules and Servings Are In One Bottle?
60 capsules total (30 servings)
When Should I Take Digestive Enzymes?
Take 1 serving right before or during your meal.
Are Digestive Enzymes Vegan?
THE BEST POWERED BY NUZEST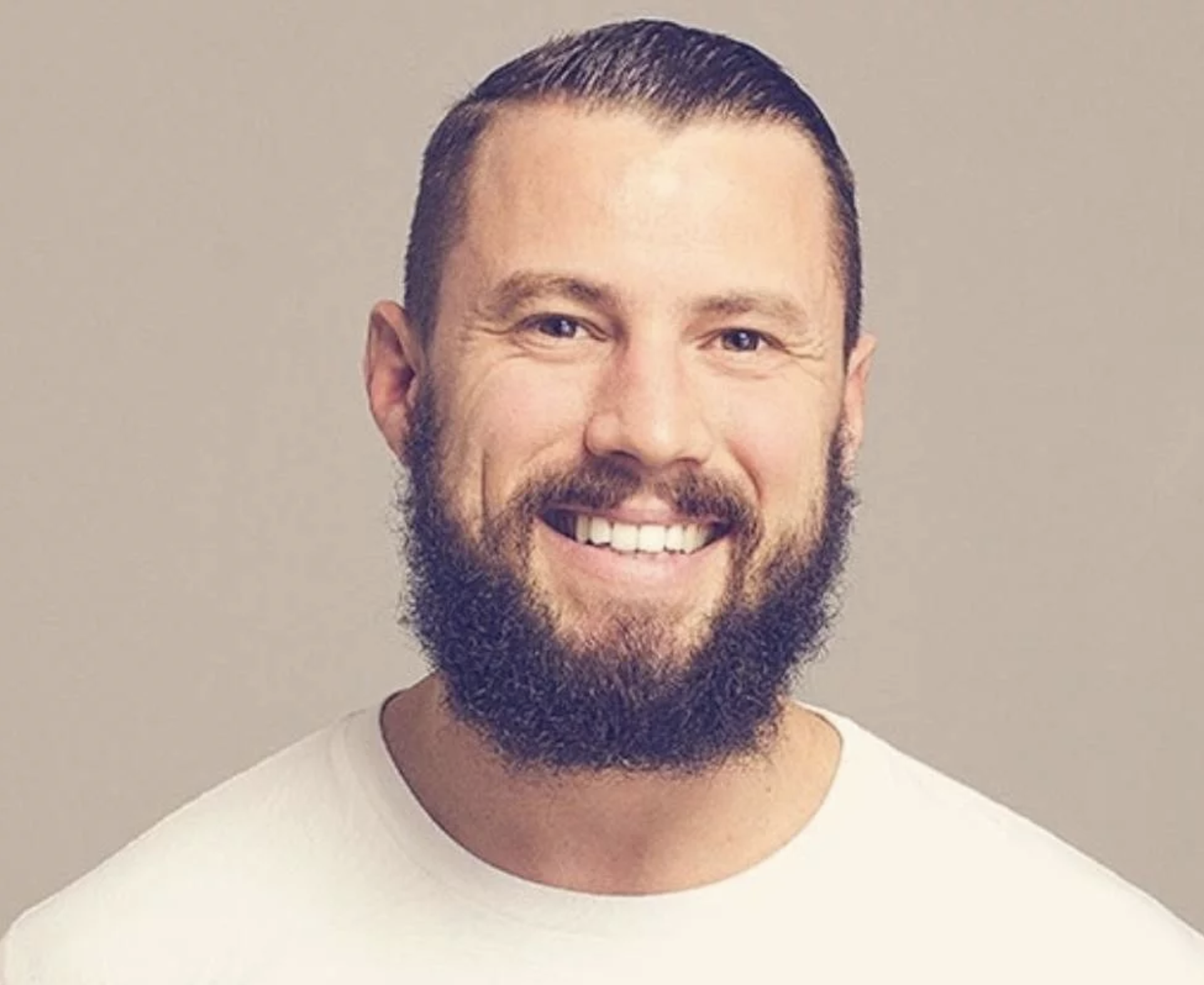 Cliff Harvey - ND, Dip.Fit, PhD
"Clean Lean Protein is the world's most effective vegetable protein. It's easy to digest, low in allergens and extremely low in carbohydrates."