HOW A SUBSCRIPTION WORKS
Select your product(s)

Select your delivery frequency (1-4 months)

Receive 20% off your first subscription delivery and 20% off all repeat deliveries.

Never run out of your favorite plant-based products again!
Receive 10% off your first order and 10% off each order after when you sign up for autoship.
No Dairy or Soy

No Artificial Sweeteners

No gums or fillers

No Artificial Flavors
digestive
support
probiotic
PROTEIN
Protein

Carbs

Sugar

Plant-based Drink Mix
"Hi, I'm Bethany, creator of @lilsipper on Instagram. I've focused on my gut health for many years. Now I've worked with Nuzest to create my own special edition of Clean Lean Protein, specifically formulated to support healthy digestion. My Digestive Support Protein contains no artificial sweeteners, flavors, gums, or fillers; plus the 1.9 grams of L-Glutamine and particular probiotics in this formula were added to target gut health."
Probiotic Vanilla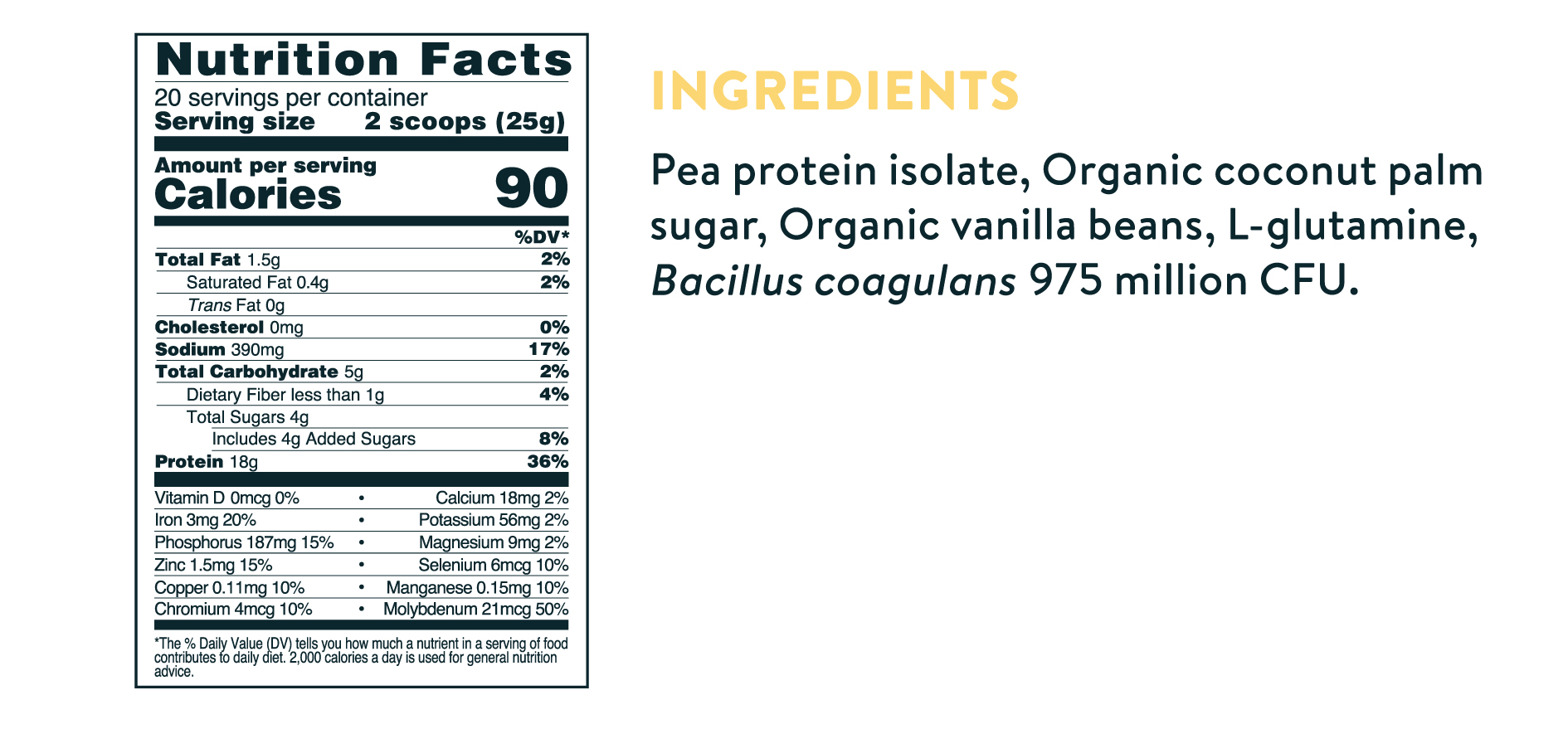 Probiotic Cacao
Shipping
SHIPMENTS TO HAWAII AND ALASKA
Nuzest does not offer free shipping to the Non-Contiguous USA (Alaska and Hawaii) at this time, but you can still order our products. Shipping costs to these areas is $25.00 USD.
DO YOU SHIP TO APO ADDRESSES? 
We do not ship to APO addresses at this time. 
DO YOU SHIP TO CANADA?
Yes! We welcome our Canadian customers to visit our Canadian website at nuzest-canada.com for all of your product needs.
WHEN CAN I EXPECT MY ORDER?
Nuzest ships from Valencia, CA. Orders generally take 1-2 business days to process from the date of purchase. Once in-transit, shipping duration within the continental USA ranges from 3-7 business days.
NOTE: Due to the COVID-19 pandemic, we are temporarily extending our expected delivery estimates to 6-9 business days.
CAN I TRACK MY ORDER?
You should receive a tracking number within 1-2 business days of placing your order. Orders placed on Friday or over the weekend will receive their tracking number on the second business day following their order.
WHAT SHOULD I DO IF MY ORDER IS TAKING LONGER THAN EXPECTED TO ARRIVE?
Please contact us for your tracking number and further assistance. 
HOW TO USE Digestive Support Protein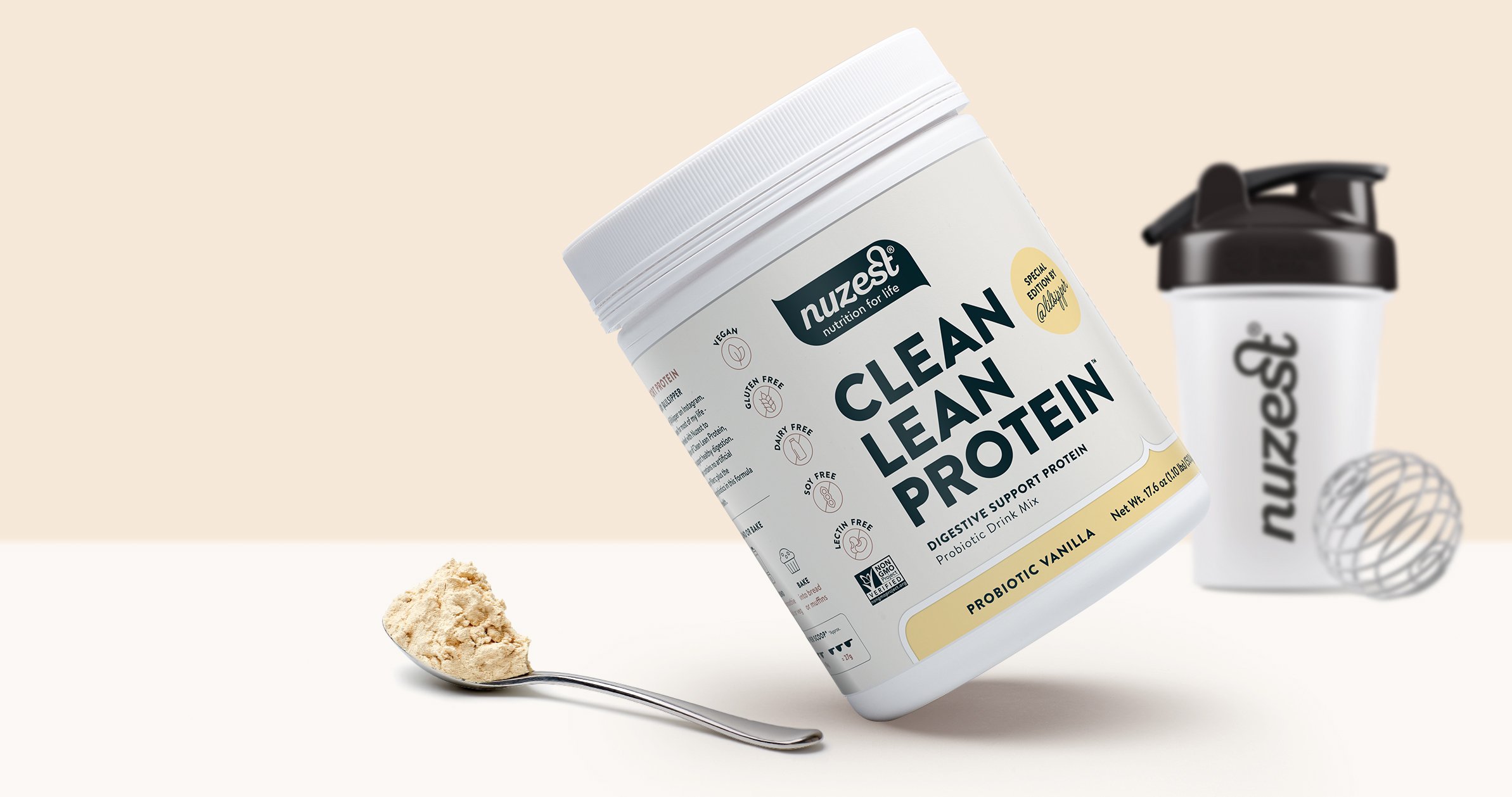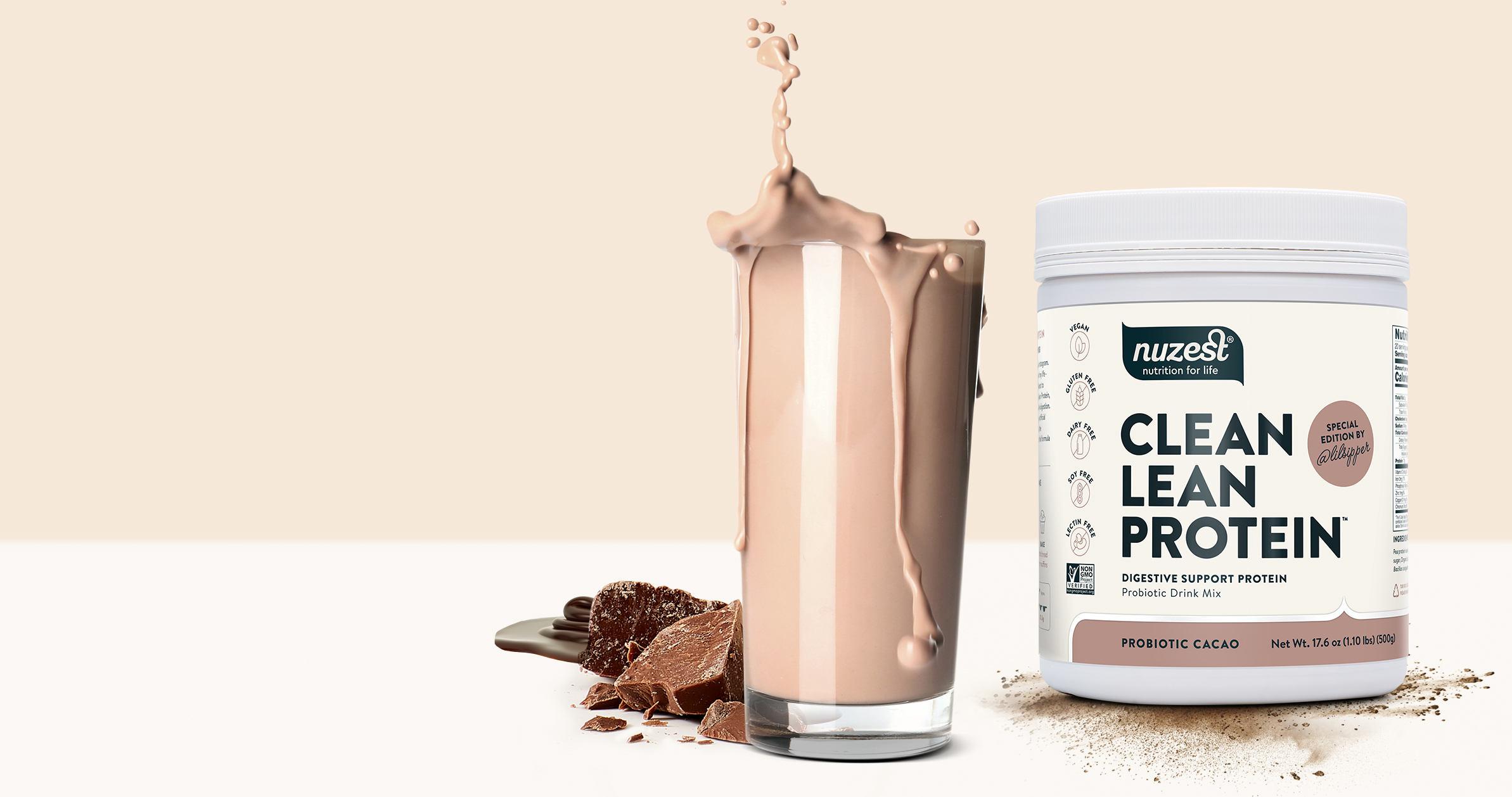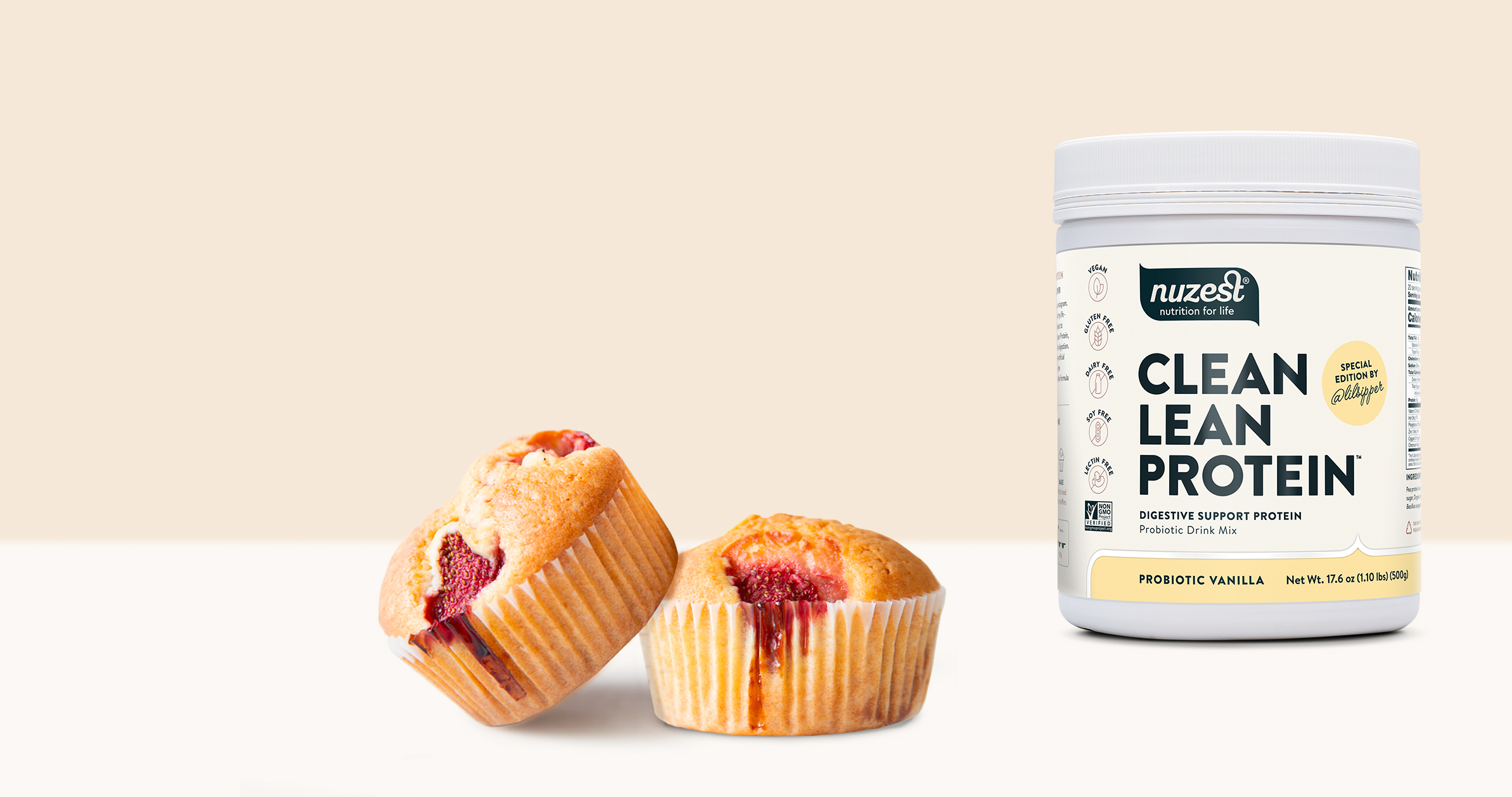 Clean Lean Protein Digestive Support Protein Recipes
Enhance the taste of Clean Lean Protein Digestive Support Protein with one of our favorite recipes! Our protein is so versatile, it can even replace flour in some baked goods. Some fan-favorite ways to use our protein include...
Digestive Support Protein Is Loved by Customers
Reviewed by Elle L., from United States
Verified Buyer
I recommend this product
Product Standouts
Digestability
Product education
Nutritional profile
Quality of ingredients
Purity
Digestive protein
LOVED IT! Super true rich flavor and no upset stomach!
Reviewed by Amy F., from United States
Verified Buyer
I recommend this product
Product Standouts
Blendability
Quality of ingredients
Nutritional profile
Amazing taste
Generally I do not like the flavor of protein powders, so I was so surprised and happy that Nuzest lived up to the reviews of having great taste with no weird aftertaste. I love to bake with the Vanilla. It actually adds great flavor in addition to clean protein. This is the only protein powder I use now.
Reviewed by Rosemarie C., from United States
Verified Buyer
I recommend this product
Product Standouts
Digestability
Quality of ingredients
Nutritional profile
Purity
Blendability
Great
Mixes well. Taste great. Does not upset or bloat mine or my daughters gut.
Price is expensive for the size of product.