HOW A SUBSCRIPTION WORKS
Select your product(s)

Select your delivery frequency (1-4 months)

Receive 20% off your first subscription delivery and 20% off all repeat deliveries.

Never run out of your favorite plant-based products again!
Kids Good Stuff Is Loved by Customers
My kids love this!
I ordered this because my kids are active but I wanted something that was made for them. I have made them shakes since I received it and they love it. They say it's tasty and doesn't taste gross like other protein powders that I have purchased.
Reviewed by H R., from Australia
Verified Reviewer
I recommend this product
Product Standouts
Quality of ingredients
Nutritional profile
Blendability
Ease of use
Results
Thanks a Mill!!🥰
Tried another brand, was disappointed reviews didn't live up to their name.. Tried Nuzest and we are a very happy teenager n mum..
Reviewed by F H., from Australia
Verified Buyer
I recommend this product
Product Standouts
Ease of use
Quality of ingredients
Great product
Kids love the flavour in their daily milk. Gives me piece of mind they are getting extra nutrients aside from their regular diet.
Receive 20% off your first order and 20% off each order after when you sign up for autoship.
IMMUNE SYSTEM SUPPORT

Helps fill nutritional gaps in their diet by boosting their vitamins & minerals

SUPPORTS HEALTHY BONES

With 200mg calcium per serving, and 8g of plant-based protein to aid growth and development

FOR HAPPIER INSIDES

With pre-and probiotics for good digestion and gut support

LONG LASTING ENERGY

Includes 11 different fruit and veg to help them live, learn, grow, and play!
CALCIUM

FRUIT & VEG

PROTEIN

PROBIOTICS
Kids Good Stuff is designed specifically with children's needs in mind. It contains vitamins and minerals, plus other great stuff that you won't get from capsules or gummy vitamins. It has the elements to set your kid up for a good day and a great start in life.
+ Made from real food including 11 different fruits and vegetables
+ Vitamin and mineral boost helps to fill nutritional gaps in their diet
+ Good for everyone for all ages from 4 and up
+ For happier insides with pre- and probiotics
+ Supports healthy bones with 200 mg calcium per serve
+ Aids growth and development with 8 g of plant-based protein per serving
+ Nurtures learning and focus through brain-supportive nutrients
+ Provides long-lasting energy to help them live, learn, grow and play
Nutrition Facts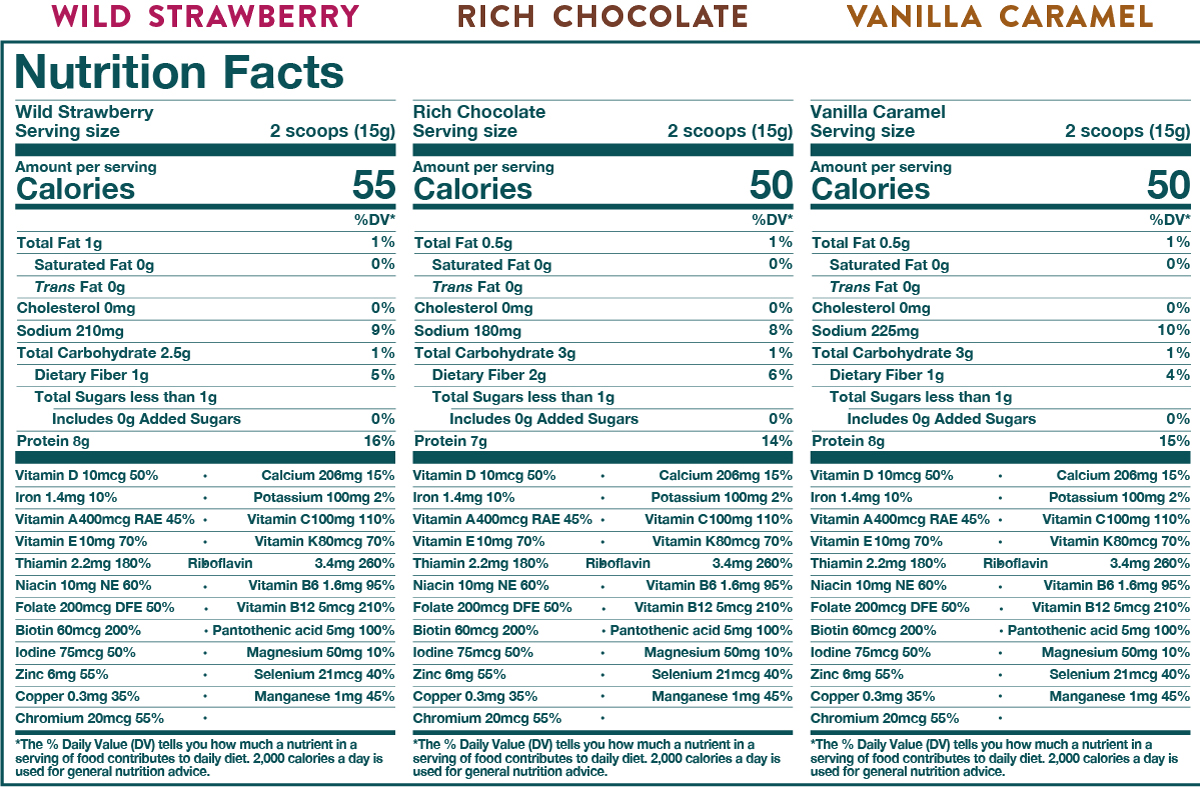 Ingredients: Vitamins & Minerals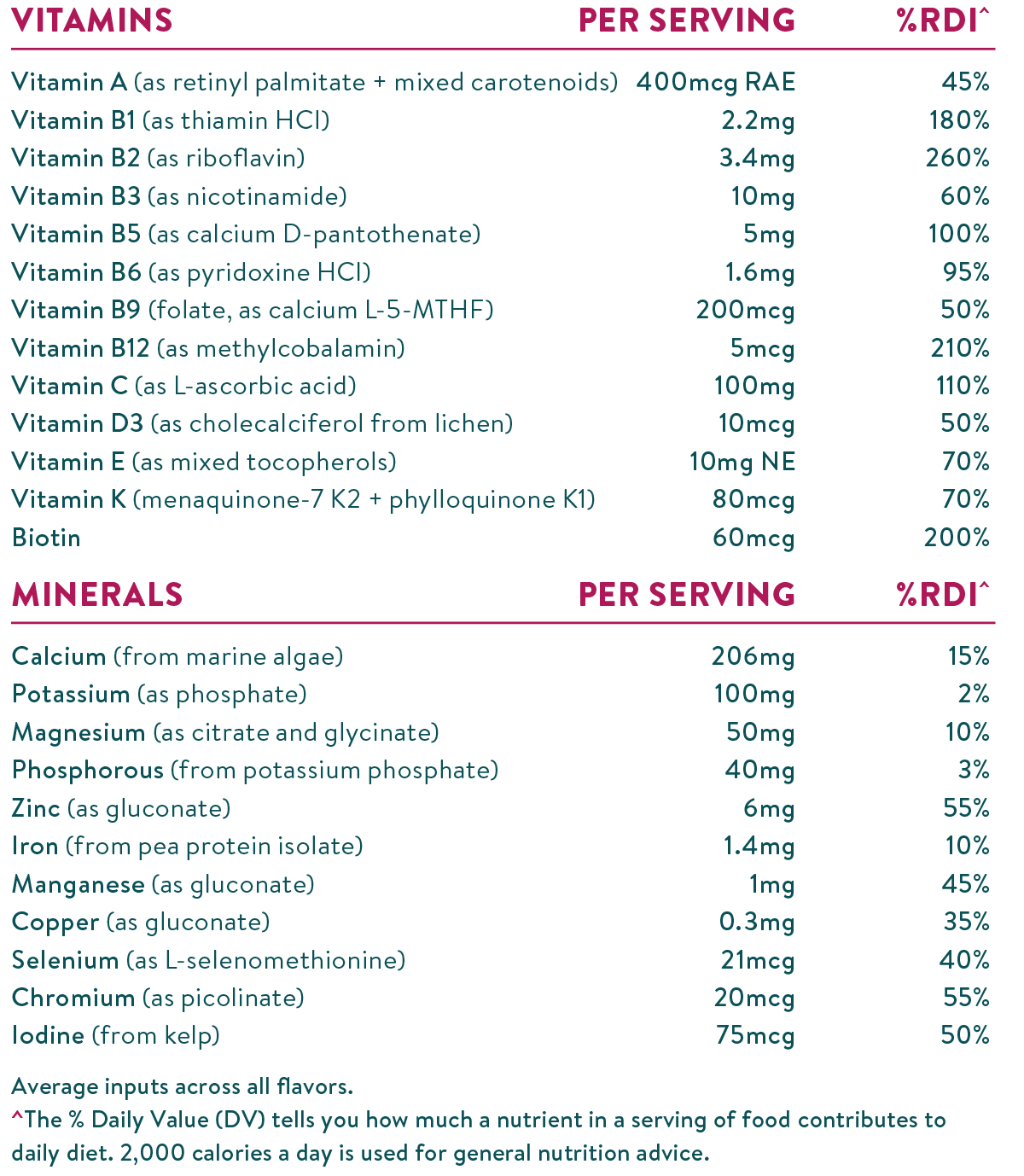 Ingredients: Protein, Fruit & Veggies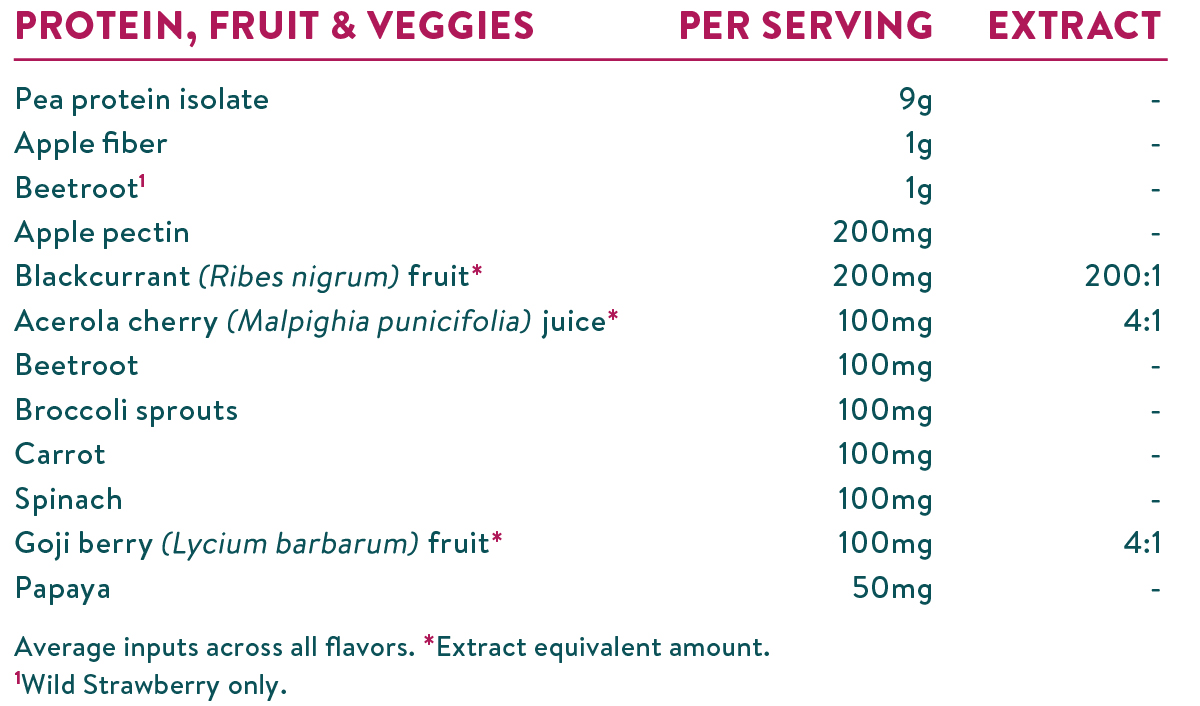 Ingredients: Immune & Digestive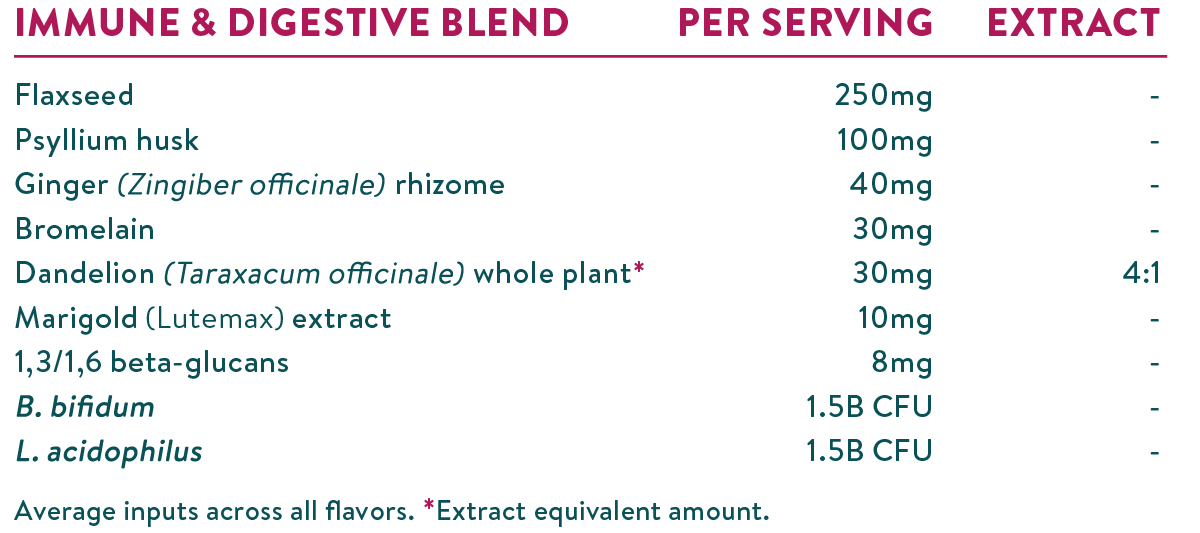 Ingredients: Cognition & Vision

Ingredients: Antioxidants, Superfoods & Flavor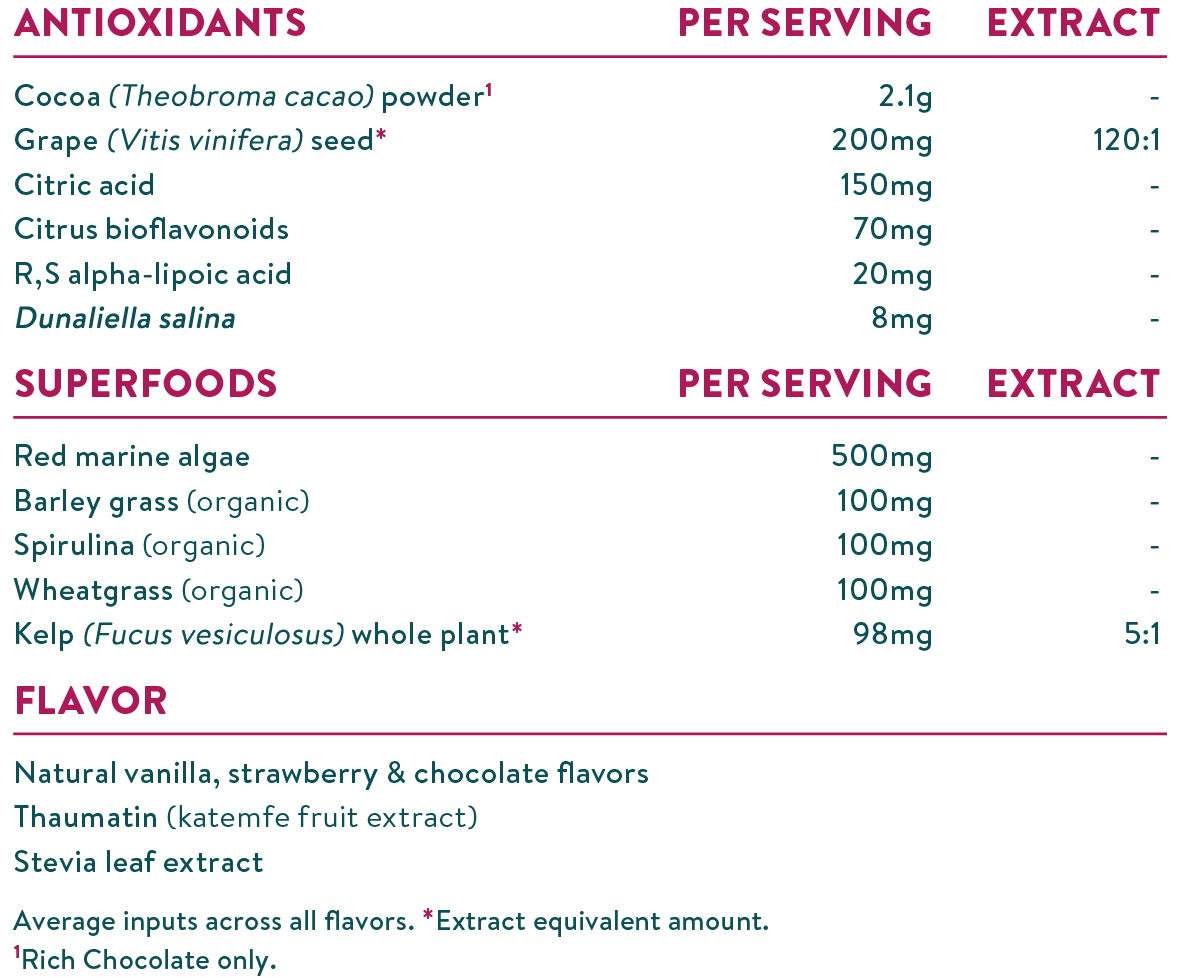 Shipping
SHIPMENTS TO HAWAII AND ALASKA
Nuzest does not offer free shipping to the Non-Contiguous USA (Alaska and Hawaii) at this time, but you can still order our products. Shipping costs to these areas is $25.00 USD.
DO YOU SHIP TO APO ADDRESSES? 
We do not ship to APO addresses at this time. 
DO YOU SHIP TO CANADA?
Yes! We welcome our Canadian customers to visit our Canadian website at nuzest-canada.com for all of your product needs.
WHEN CAN I EXPECT MY ORDER?
Nuzest ships from Valencia, CA. Orders generally take 1-2 business days to process from the date of purchase. Once in-transit, shipping duration within the continental USA ranges from 3-7 business days.
NOTE: Due to the COVID-19 pandemic, we are temporarily extending our expected delivery estimates to 6-9 business days.
CAN I TRACK MY ORDER?
You should receive a tracking number within 1-2 business days of placing your order. Orders placed on Friday or over the weekend will receive their tracking number on the second business day following their order.
WHAT SHOULD I DO IF MY ORDER IS TAKING LONGER THAN EXPECTED TO ARRIVE?
Please contact us for your tracking number and further assistance. 
HOW TO USE Kids Good Stuff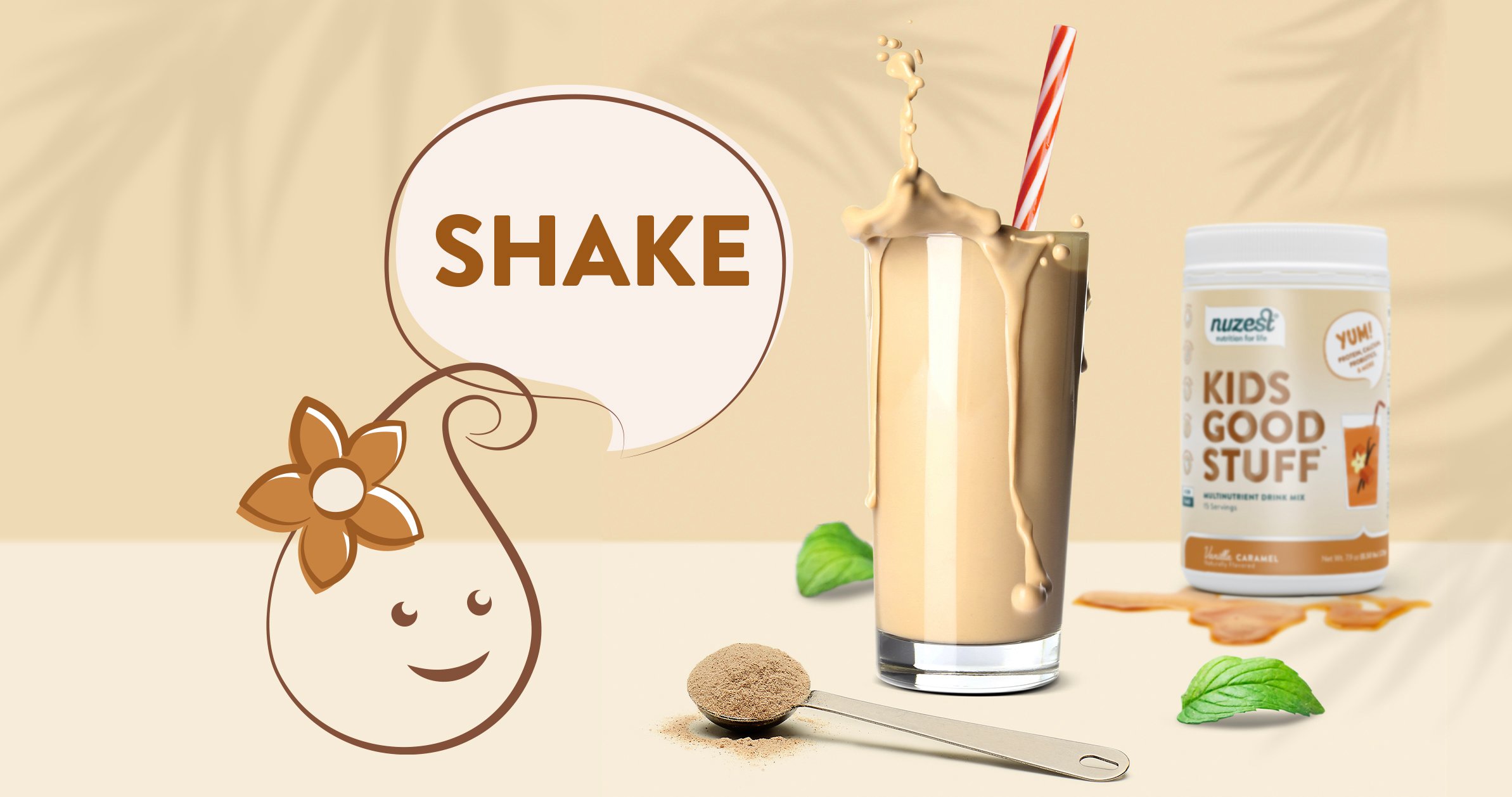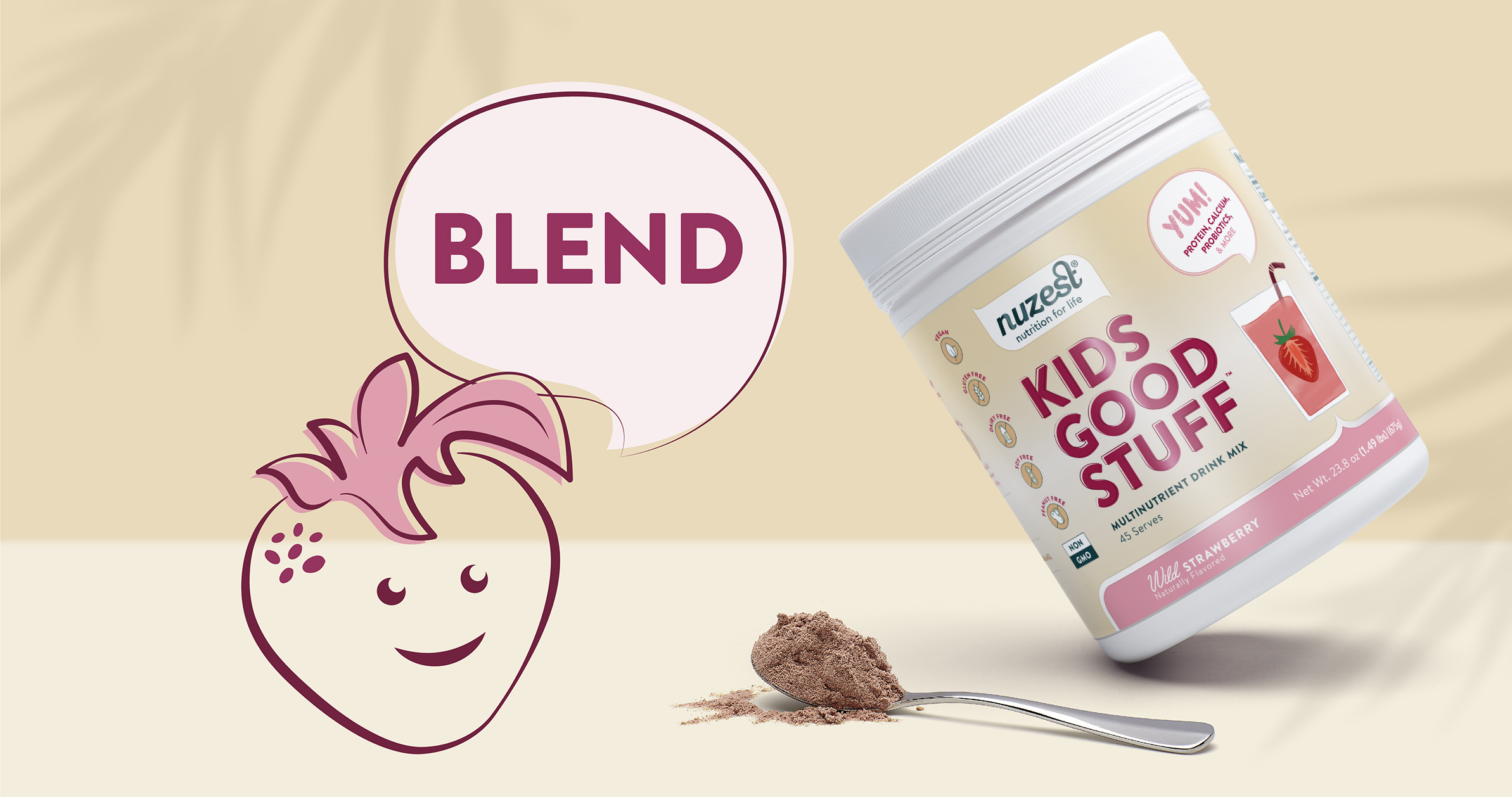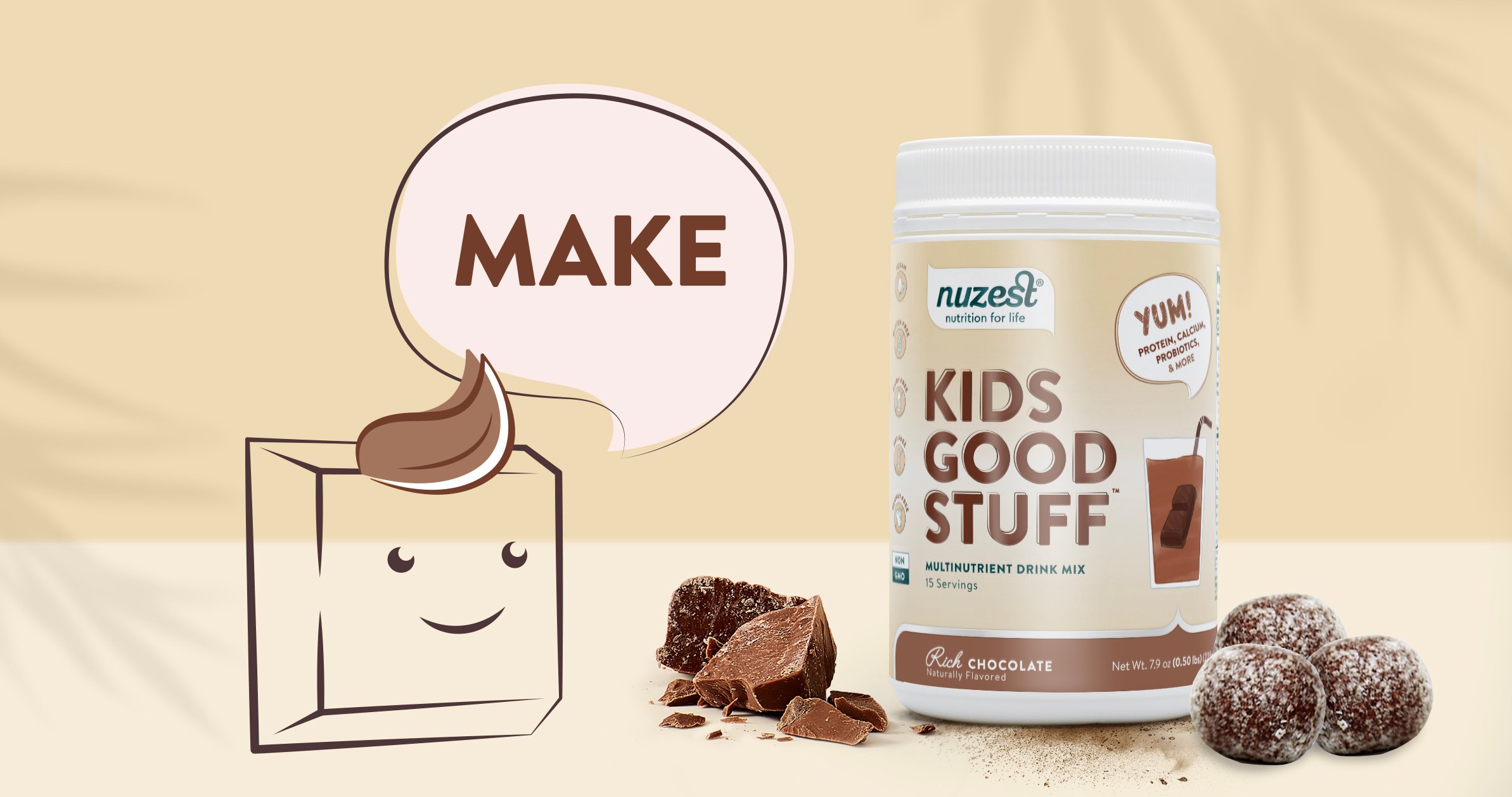 Kids Good Stuff Recipes
Have a fussy eater who doesn't like vegetables or other types of foods? Kids Good Stuff is here to help!