HOW A SUBSCRIPTION WORKS
Select your product(s)

Select your delivery frequency (1-4 months)

Receive 10% off your first subscription delivery and 10% off all repeat deliveries.

Never run out of your favorite plant-based products again!
Kids Good Stuff Is Loved by Customers
Cashier
Kids asked to use the protein in their shakes or smoothies every single time it does have a bit of an aftertaste that they really don't care for but overall they like it
it's amazing
My boys love this and I feel good giving them a high quality snack.
Reviewed by erika k., from Australia
Verified Buyer
I recommend this product
Product Standouts
Digestability
Blendability
Ease of use
Perfect Breakfast
A fast and super nutritious fuel for little ones!
Receive 10% off your first order and 10% off each order after when you sign up for autoship.
IMPROVED IMMUNITY

Helps fill any nutritional gaps in their diet by boosting their vitamins & minerals

SUPPORTS HEALTHY BONES

With 200mg calcium per serving, and 8g of plant-based protein to aid growth and development

FOR HAPPIER INSIDES

With pre-and probiotics for good digestion and gut support

LONG LASTING ENERGY

Includes 11 different fruit and veg to help them live, learn, grow, and play!
CALCIUM

FRUIT & VEG

PROTEIN

PROBIOTICS
Kids Good Stuff is designed specifically with children's needs in mind. It's packed full of vitamins and minerals, plus other great stuff that you won't get from capsules or gummy vitamins. It has all the elements to set your kid up for a good day and a great start in life.
+ Made from real food including 11 different fruit and veg
+ Vitamin and mineral boost helps to fill any nutritional gaps in their diet
+ Good for everyone for all ages from 4 and up
+ For happier insides with pre- and probiotics
+ Supports healthy bones with 200 mg calcium per serve
+ Aids growth and development with 8 g of plant-based protein per serving
+ Nurtures learning and focus through brain-supportive nutrients
+ Provides long-lasting energy to help them live, learn, grow and play
Kids Good Stuff Nutritional Information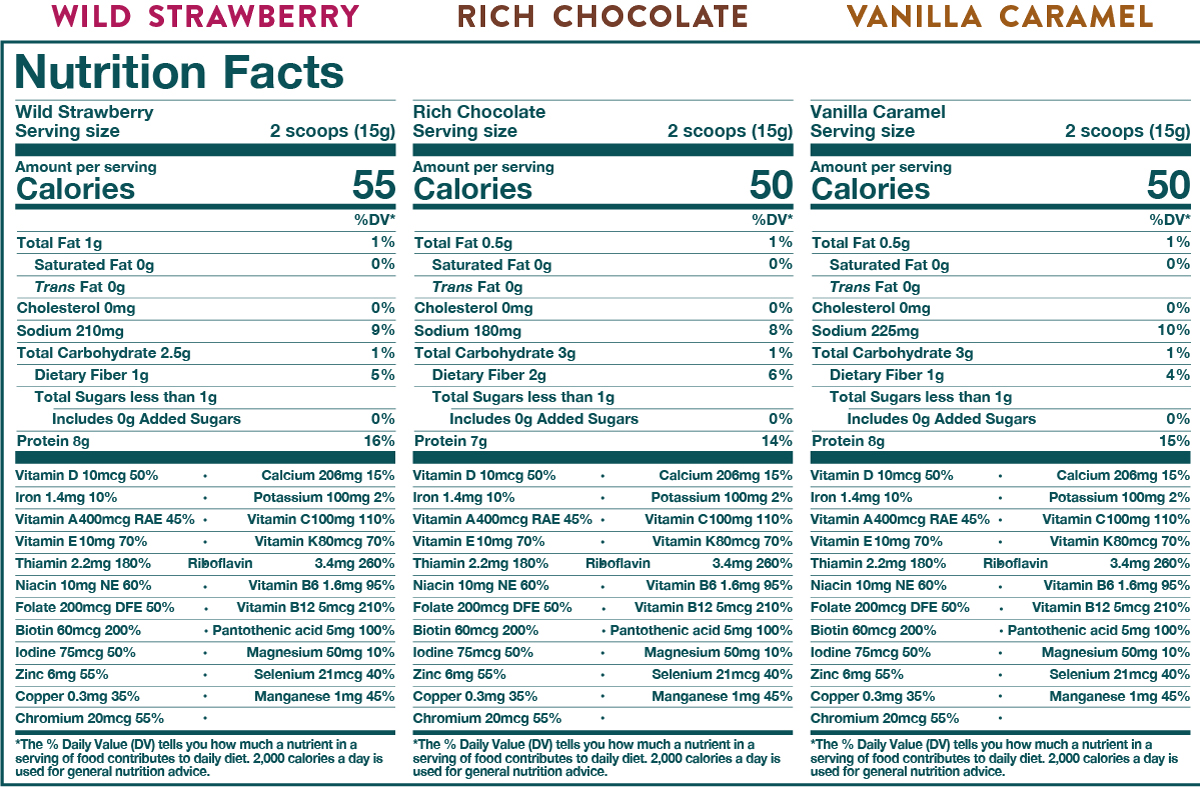 Ingredients - Vitamins & Minerals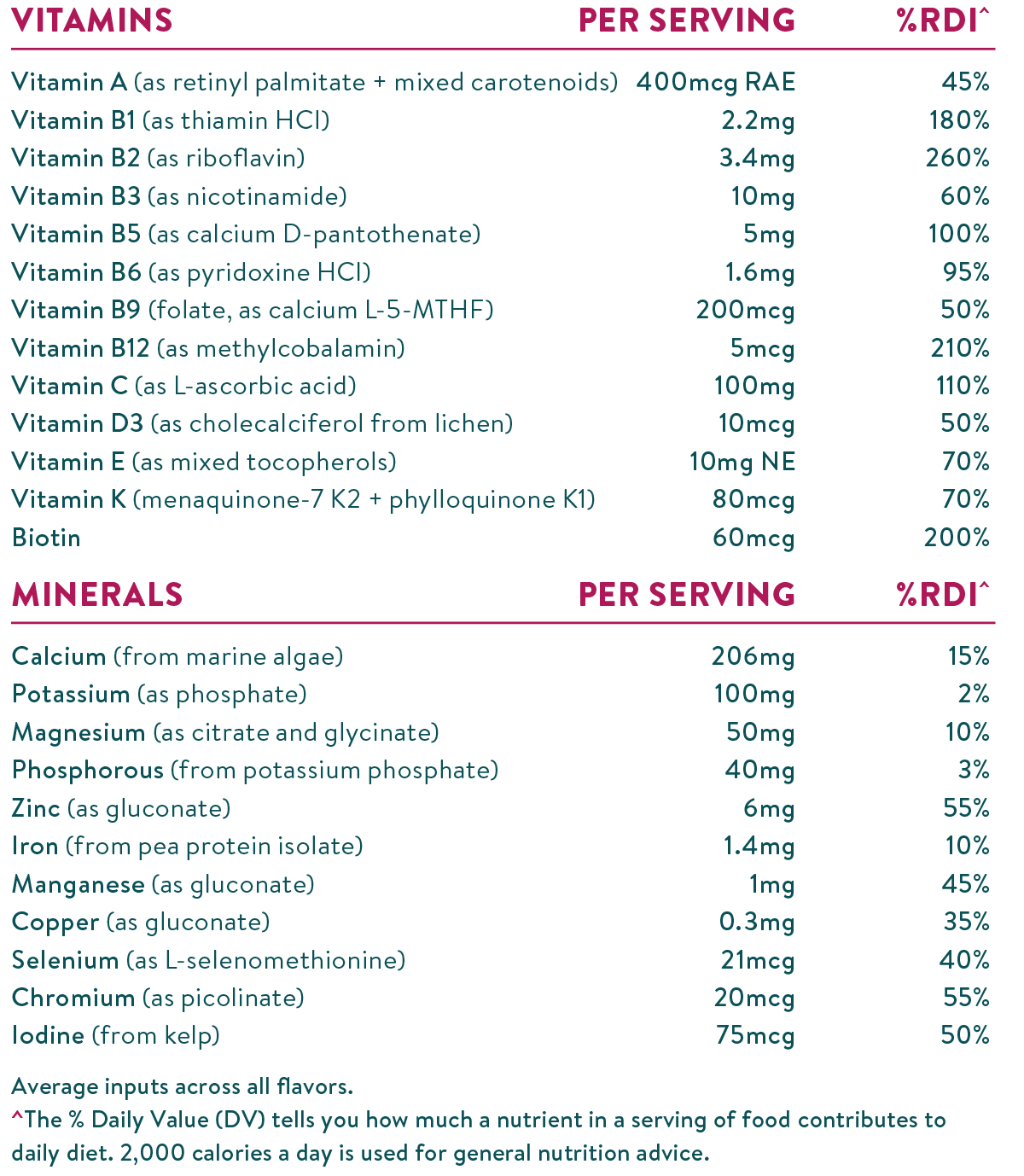 Ingredients - Protein, Fruit & Veggies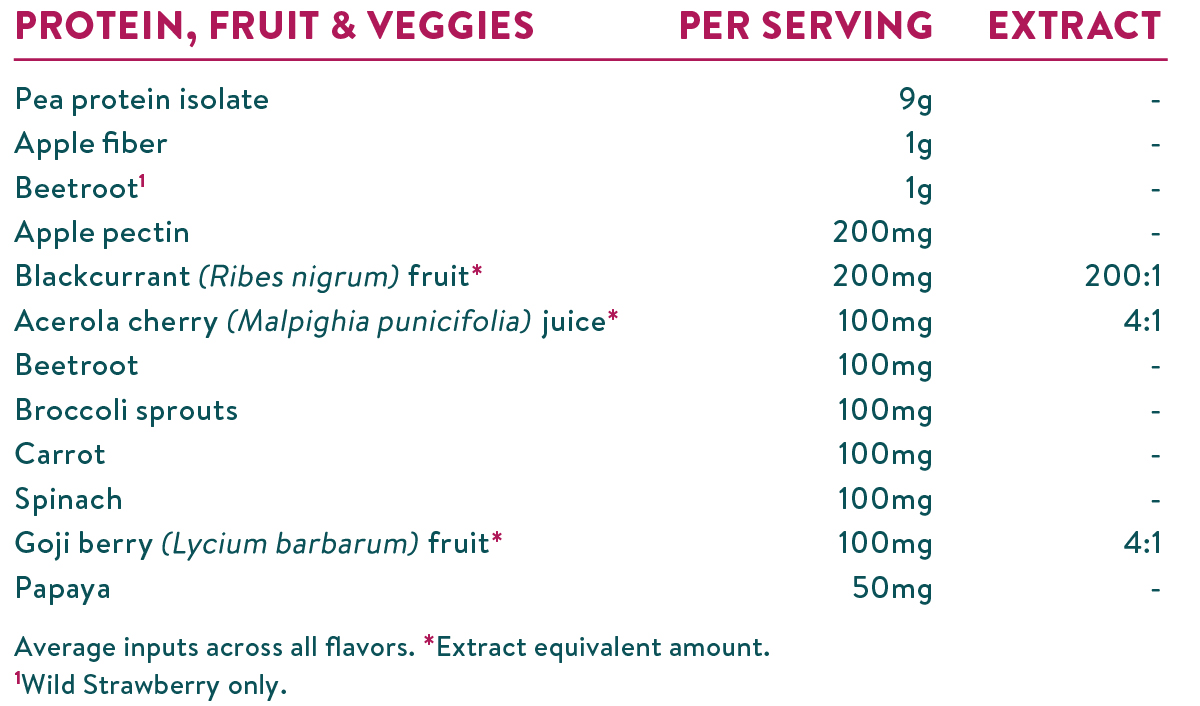 Ingredients - Immune & Digestive Blend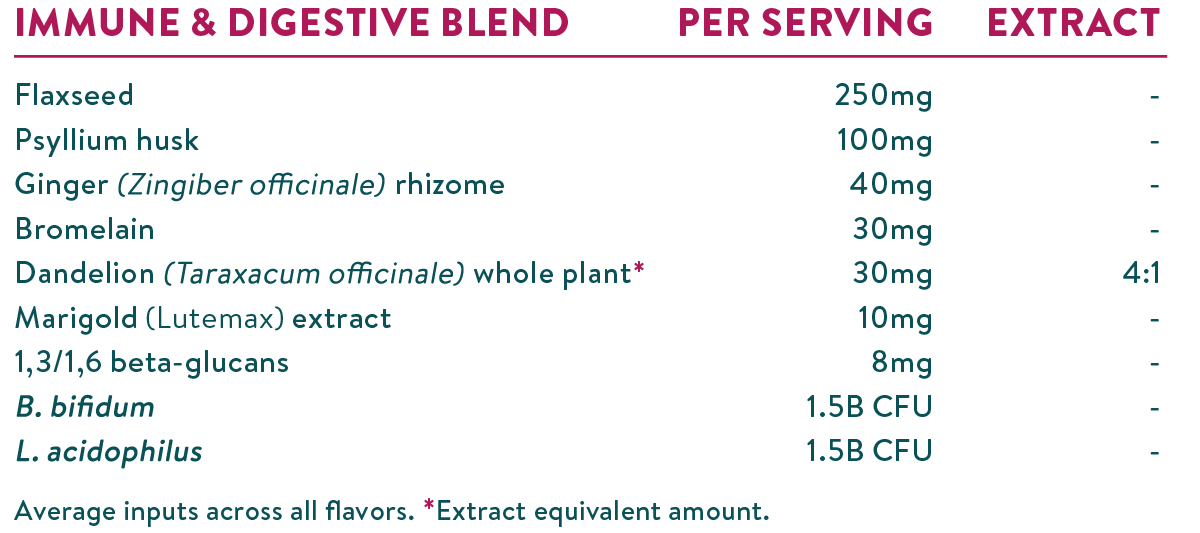 Ingredients - Cognition & Vision Blend

Ingredients - Antioxidants, Superfoods, and Flavor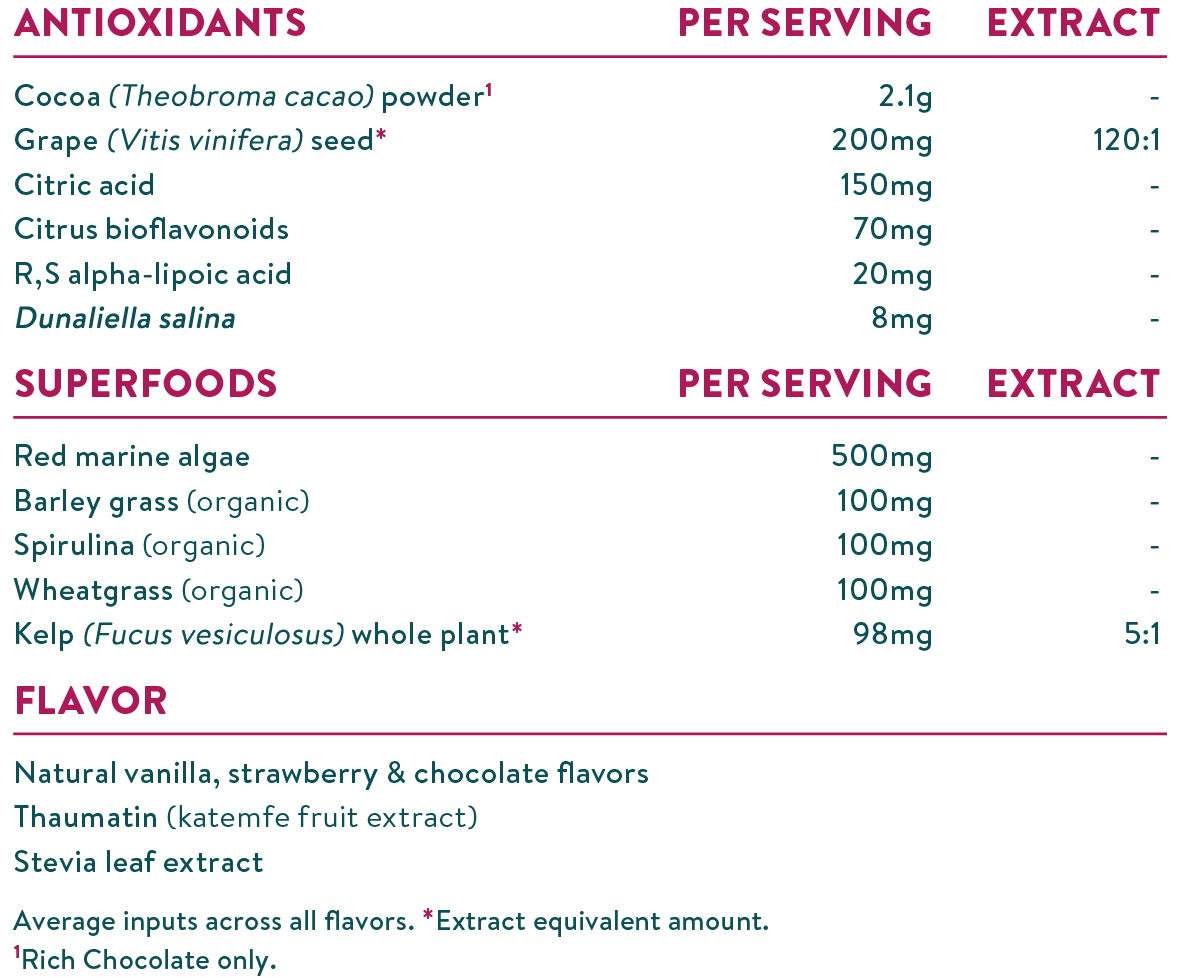 Shipping
WHEN CAN I EXPECT MY ORDER?
Once your order is processed, our shipping time is generally 4-9 business days.
DO YOU SHIP TO CANADA
Yes, we do ship to Canada and our standard shipping terms for the contiguous USA will apply (all orders over $50 USD receive free shipping.) Please note that because packages are shipping internationally, receipt of your order can take between 7-14 business days.
SHIPMENTS TO HAWAII AND ALASKA
Nuzest does not offer free shipping to the Non-Contiguous US (Alaska and Hawaii) at this time, but you can still order our products with an additional shipping cost. Shipping cost will be a flat $25 fee.
CAN I TRACK MY ORDER?
You should receive a tracking number within 1-2 business days of placing your order. Orders placed on Friday or over the weekend will receive their tracking number on the second business day following their order.
WHAT SHOULD I DO IF MY ORDER IS TAKING LONGER THAN EXPECTED TO ARRIVE?
Please contact us for your tracking number and further assistance.
HOW TO USE Kids Good Stuff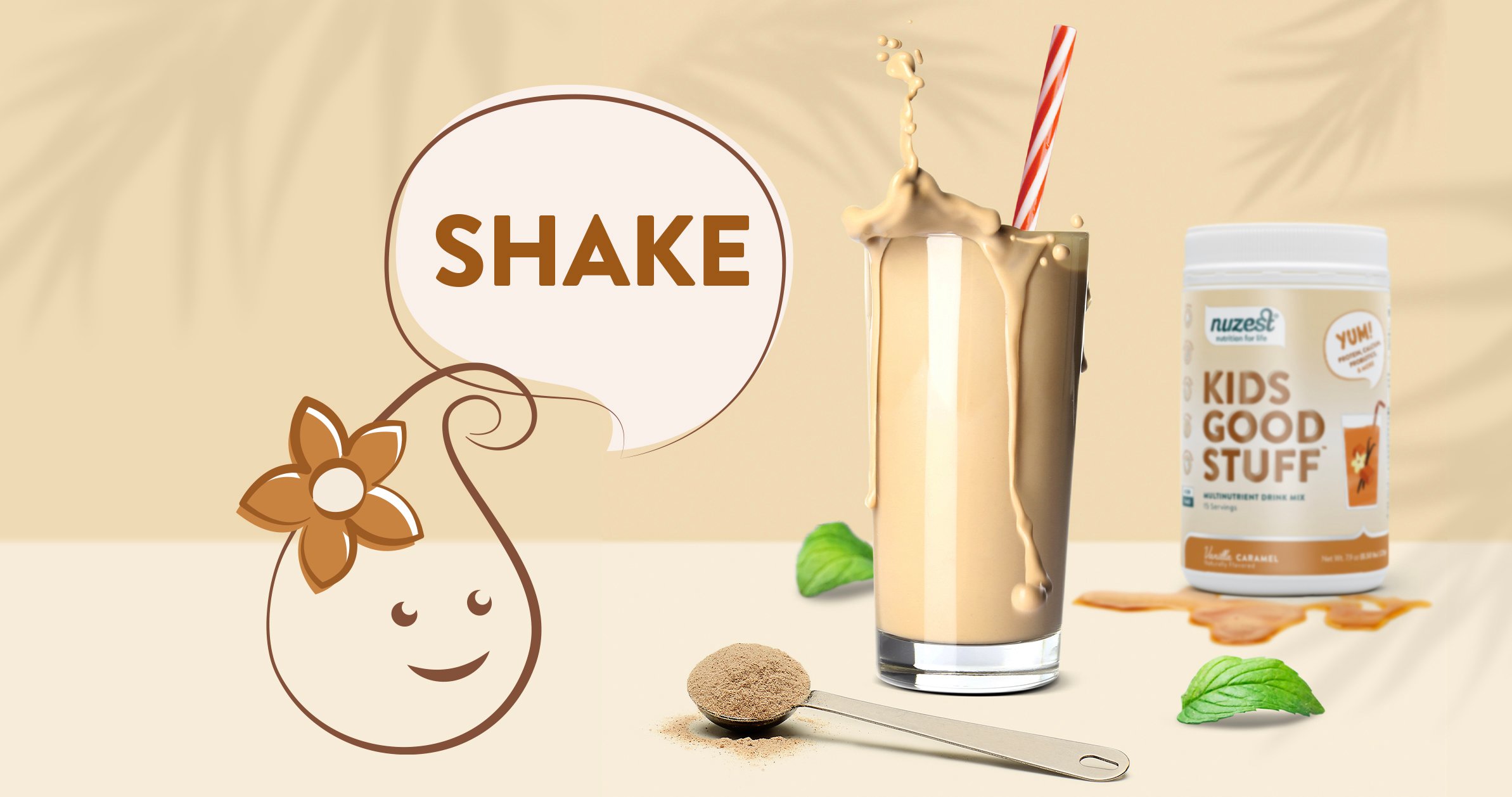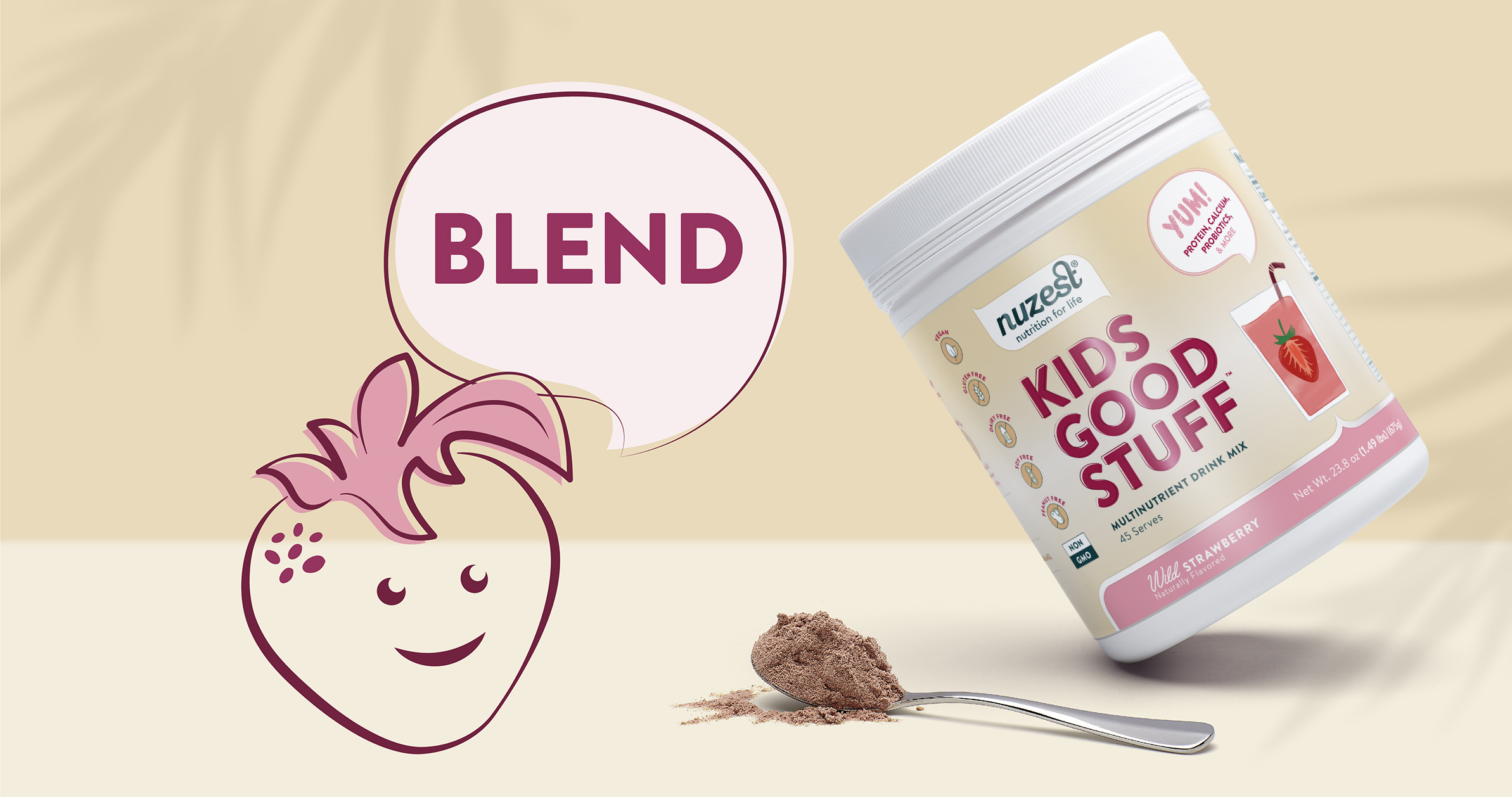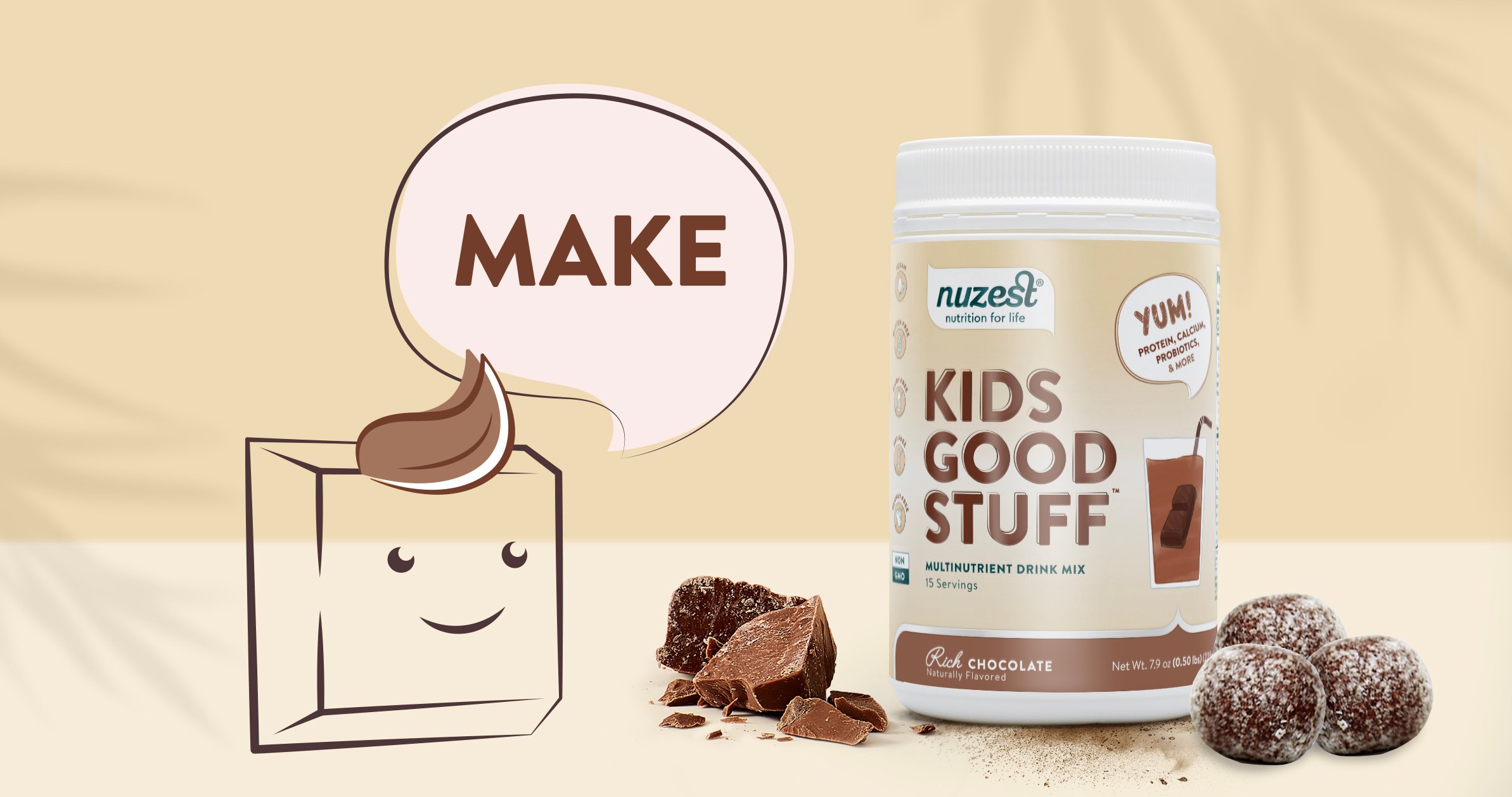 Kids Good Stuff FAQS
Does Kids Good Stuff contain gluten/dairy/soy/peanuts/eggs/GMOs?
No. Kids Good Stuff is free from all common allergens, making it suitable for most children aged 4 to 14.
Does Kids Good Stuff replace a multi-vitamin?
Yes. Kids Good Stuff is designed to provide complete nutritional support for growing bodies and minds. Kids Good Stuff is more than just a multivitamin—it also contains minerals, pre and probiotics, digestive enzymes, veggies, berries, and greens.
What age group is Kids Good Stuff suitable for?
Kids Good Stuff has been developed to help meet the nutritional requirements of children aged 4 and above.
Does Kids Good Stuff contain sugar or artificial sweeteners?
Kids Good Stuff contains no added sugar and is extremely low in naturally occurring sugars. One serving of Kids Good Stuff has about 1g of sugar. The product is sweetened using Thaumatin (an extract of Katemfe fruit from West Africa) and the natural sweetener Stevia.
Why do some ingredients on the label not meet the RDI?
Legislation requires us to show RDIs for adults on the label, not kids so it can be a little misleading. E.g. the levels of zinc listed are 50% of the RDI for adults but 100% of RDI for children. We do not include 100% of the RDI for all nutrients because at Nuzest we firmly believe that food comes first. Kids Good Stuff is not designed to be a replacement for food; it is a supportive formulation to fill dietary gaps. Think of Kids Good Stuff as topping up nutrient levels rather than being the only source of nutrients.
Kids Good Stuff Recipes
Have a fussy eater who doesn't like vegetables or other types of foods? Kids Good Stuff is here to help!