HOW A SUBSCRIPTION WORKS
Select your product(s)

Select your delivery frequency (1-4 months)

Receive 10% off your first subscription delivery and 10% off all repeat deliveries.

Never run out of your favorite plant-based products again!
Clean Lean Protein Sachets Is Loved by Customers
Reviewed by Prabha Techna M., from Singapore
Verified Buyer
I recommend this product
Product Standouts
Digestability
Quality of ingredients
Tasty
I purchased some pea protein for myself and kids recently. I must say, its fantastic and really taste good. I'm amazed that pea protein can taste so good. Thank you.
Reviewed by Molly, from United States
Verified Buyer
I recommend this product
Product Standouts
Quality of ingredients
Blendability
Smooth and tasty!
Looove the strawberry and chocolate! They mix up so well with a blender bottle and are by far the tastiest protein powder I've tried!
Reviewed by Meredith M., from United States
Verified Buyer
I recommend this product
Product Standouts
Quality of ingredients
Nutritional profile
Blendability
Sustainability
Digestability
My favorite protein
Love the taste and simple ingredients. I have used it for baking, protein pancakes, smoothies, and cooked into oatmeal. Love it!
Receive 10% off your first order and 10% off each order after when you sign up for autoship.



LOOK, FEEL & PERFORM YOUR BEST

Provides the building blocks for vitality, repair, recovery and muscle growth.

HEALTHY WEIGHT MANAGEMENT

High in protein and low in carbohydrates to help you feel fuller for longer.

MUSCLE REPAIR & RECOVERY

Contains all nine essential amino acids plus more!

Easy to Digest

Light on the stomach means no bloating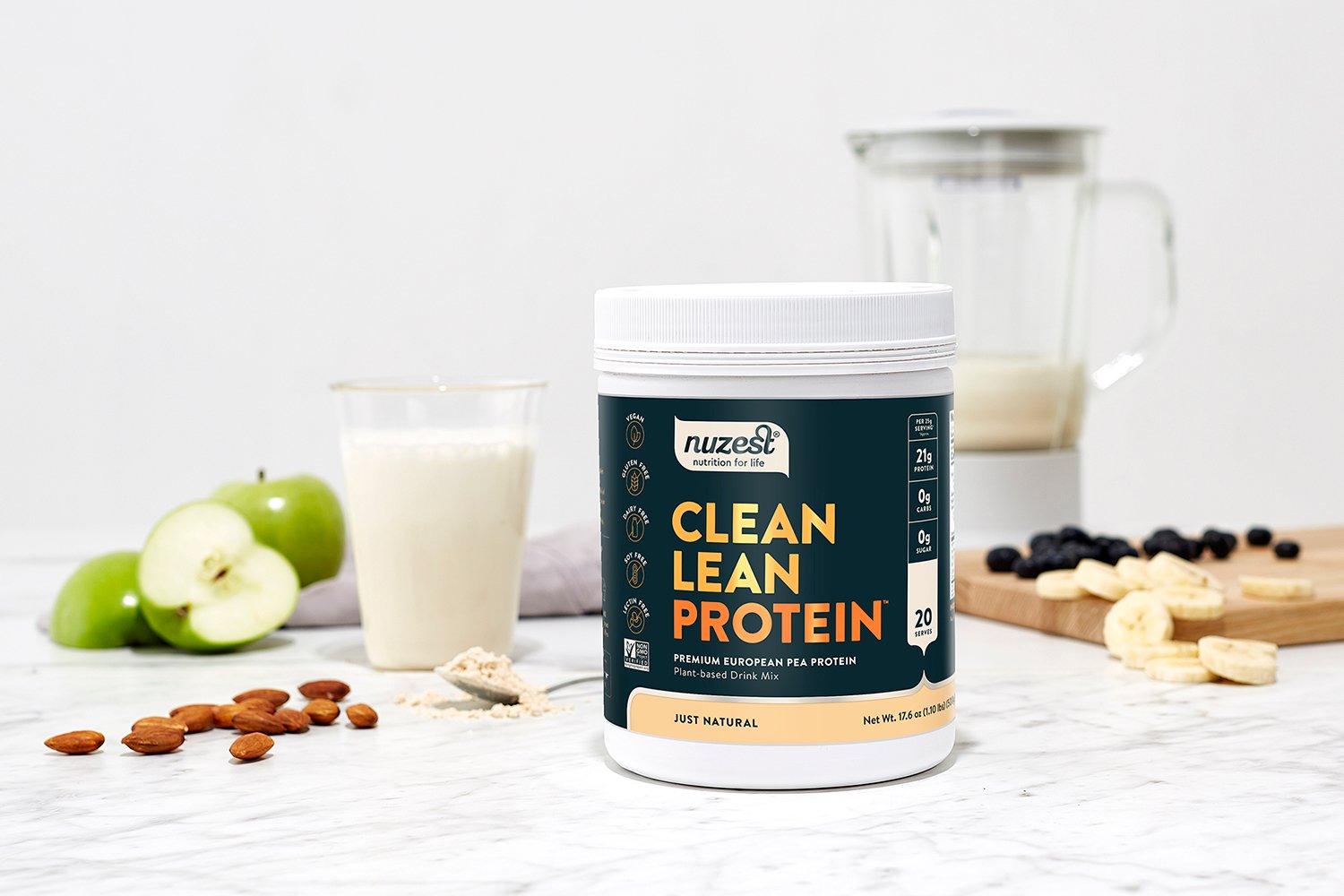 Premium
European
GOLDEN PEA
PROTEIN
Protein

Carbs

Sugar

Plant-based Drink Mix
Made from the highest quality European golden peas, Clean Lean Protein is the environmentally friendly choice. Complete with all nine essential amino acids, it is a natural source of iron, tasty and easy to digest.
From seedling to shop floor, we use the cleanest growing, flavouring and manufacturing methods available – meaning no chemicals, no additives and no preservatives.
On top of this, every batch of Clean Lean Protein is tested for safe microbial activity, allergenic substances and heavy metals. Everything is certified gluten free and GMO free.
Most importantly, it contains ALL your essential amino acids and is really easy to digest - meaning no more bloating and no more discomfort.
The allergen-free and a great tasting plant-based drink mix that's great for every-body. High in protein yet low in carbohydrates and fat, it supports healthy weight management and helps your body recover faster, so you can get back to doing the things you love.
Vegan, raw and suitable for a paleo diet, Clean Lean Protein is perfect for everyone from children to seniors and busy parents to professional athletes.
+ 19-21 grams of protein per 25 gram serving (79%-84% protein depending on flavor)
+ Very low fat and carbs. Less than 1/2 gram of fat, only 2 grams or less of carbs.
+ Perfect for everybody, Vegan, Dairy Free, Soy Free, GMO Free & Gluten Free
+ No added sugar (less than 1/4 gram naturally occurring)
Clean Lean Protein Just Natural Nutrition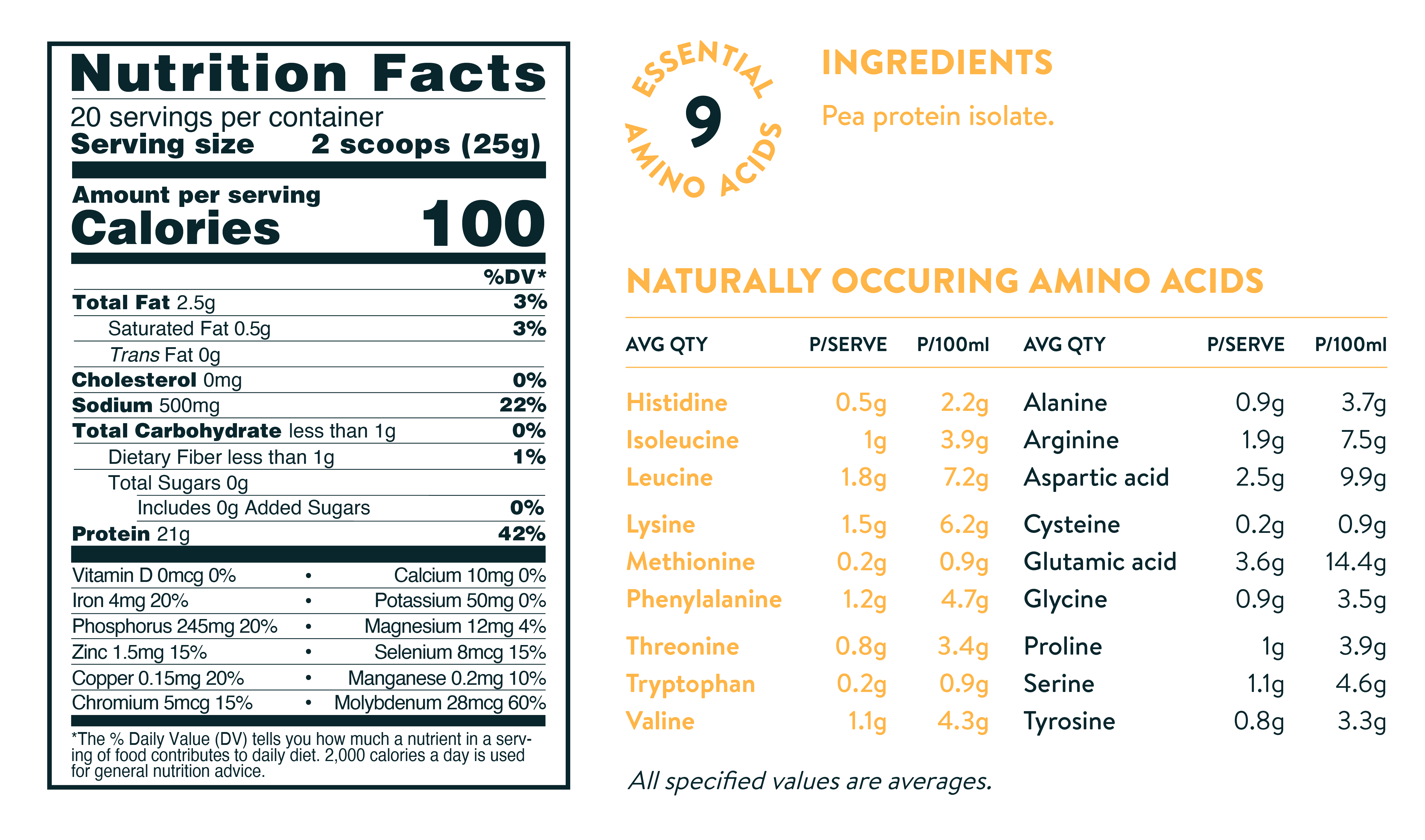 Clean Lean Protein Smooth Vanilla Nutrition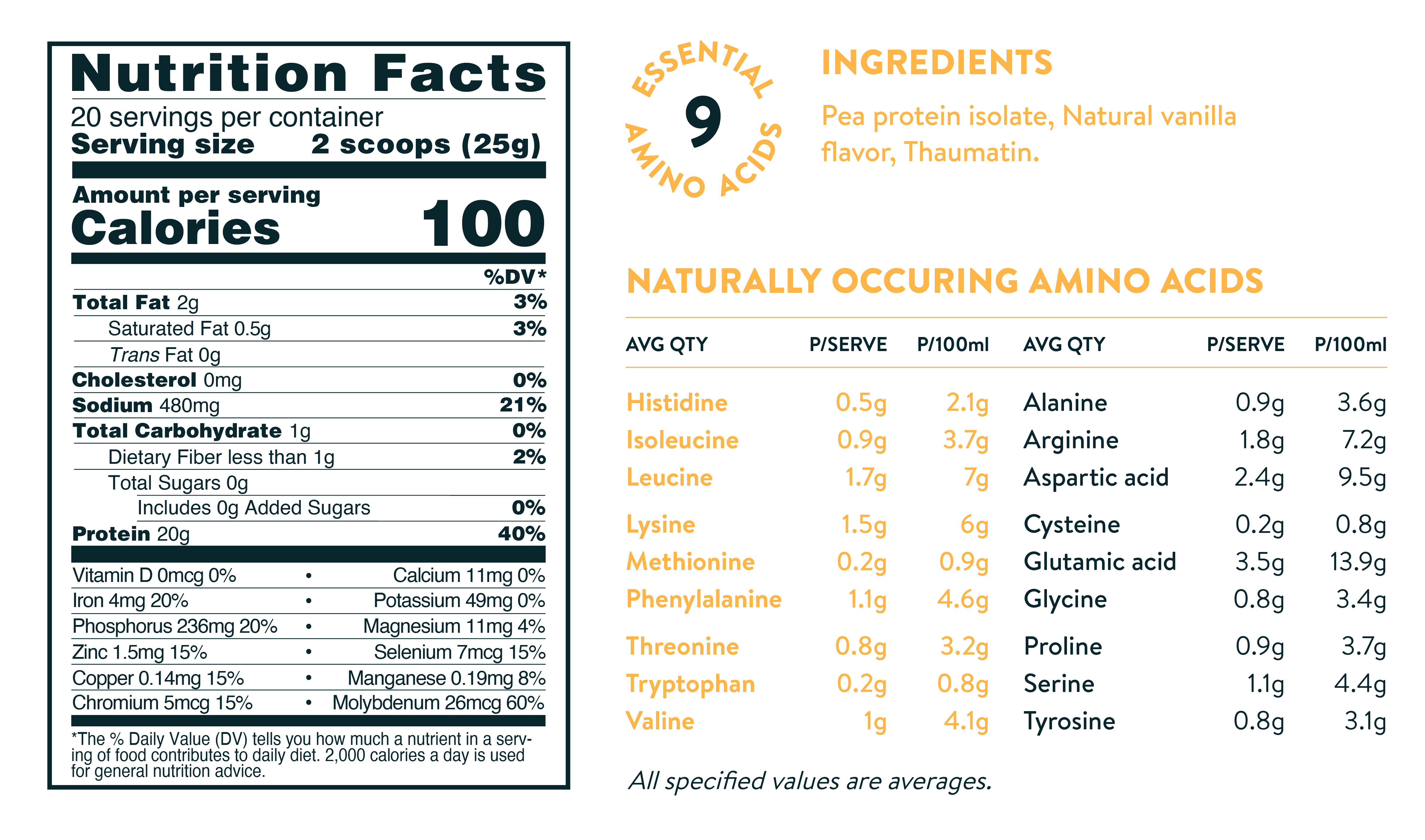 Clean Lean Protein Real Coffee Nutrition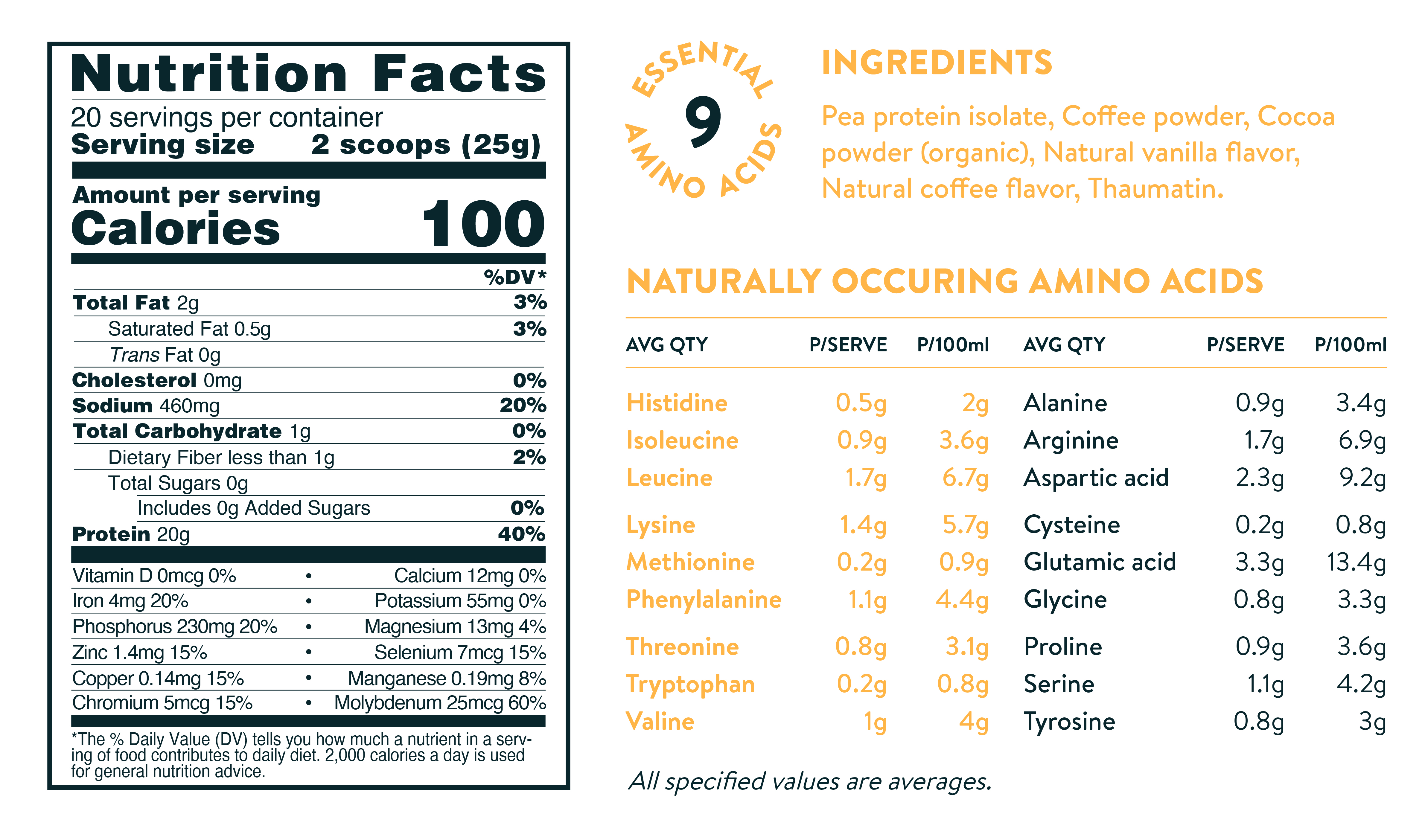 Clean Lean Protein Rich Chocolate Nutrition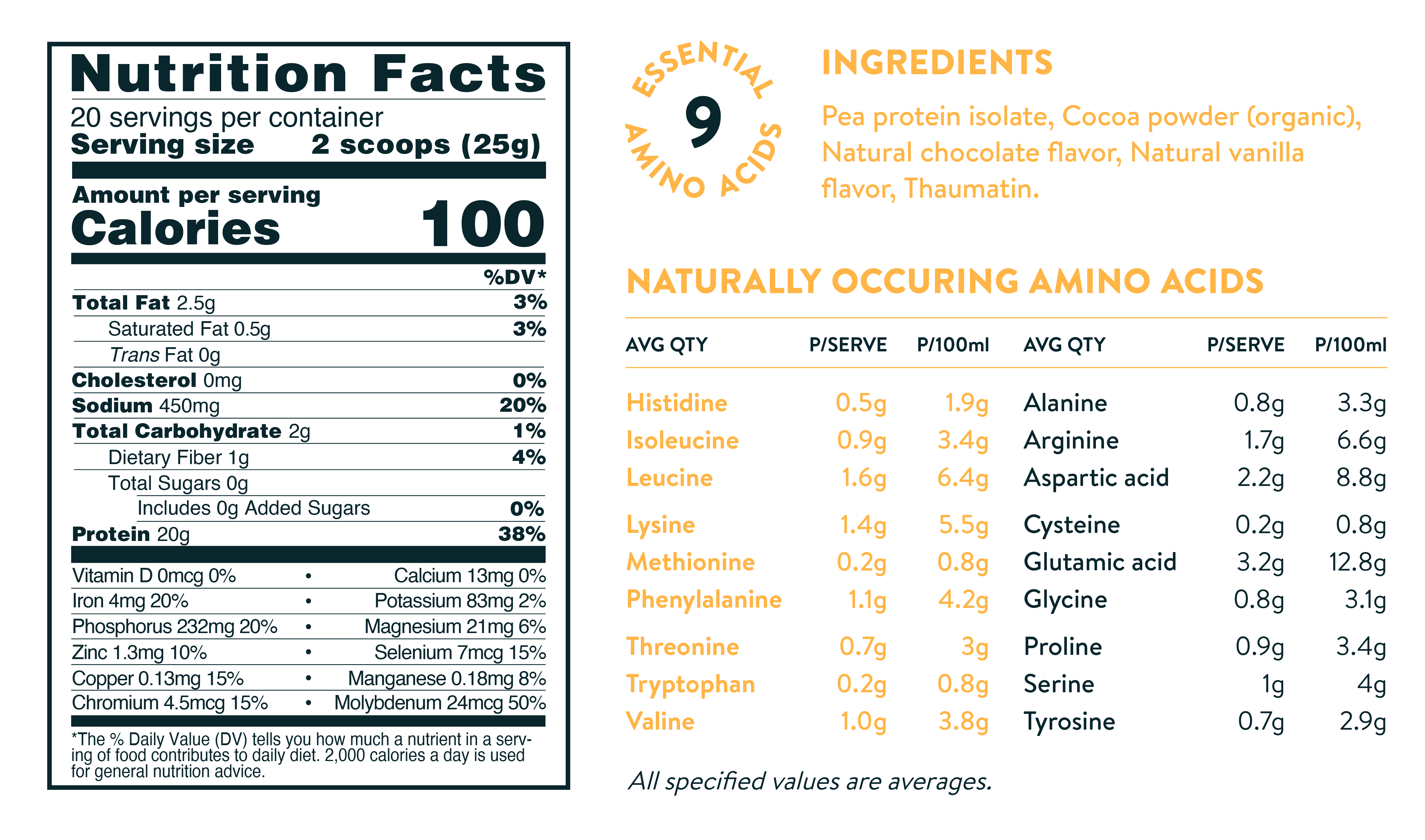 Clean Lean Protein Wild Strawberry Nutrition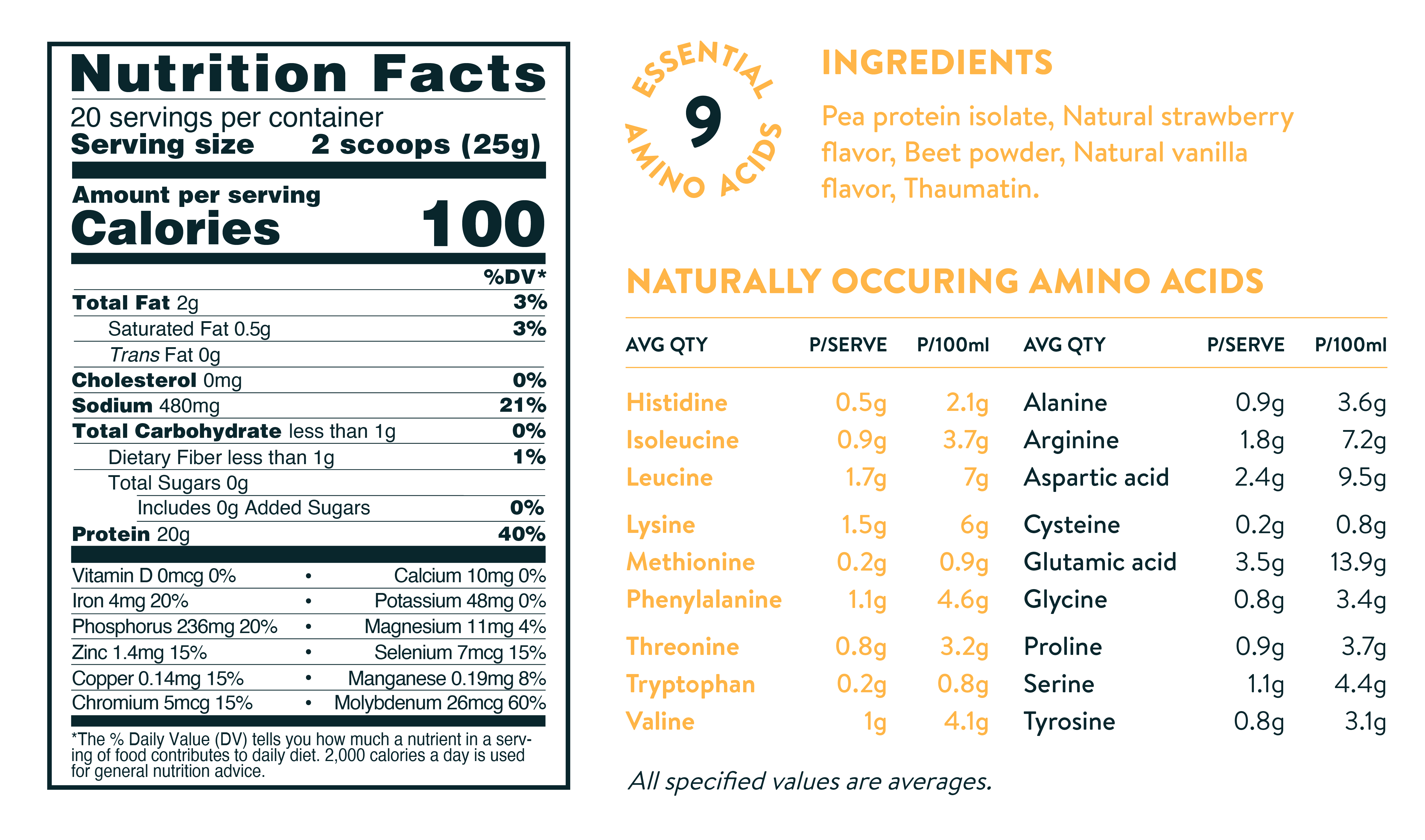 Clean Lean Protein Coffee Coconut + MCTs Nutrition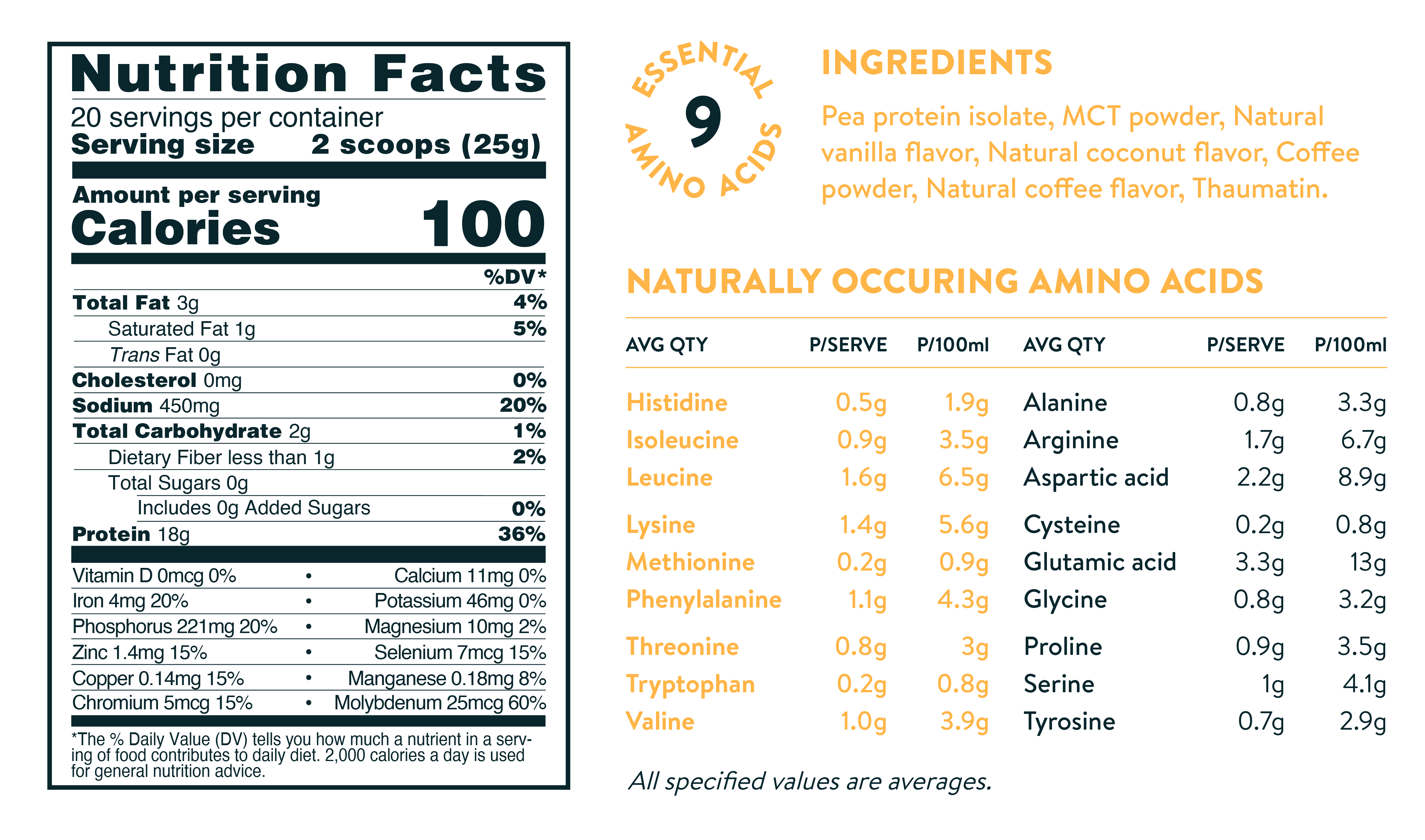 Clean Lean Protein Vanilla Matcha Nutrition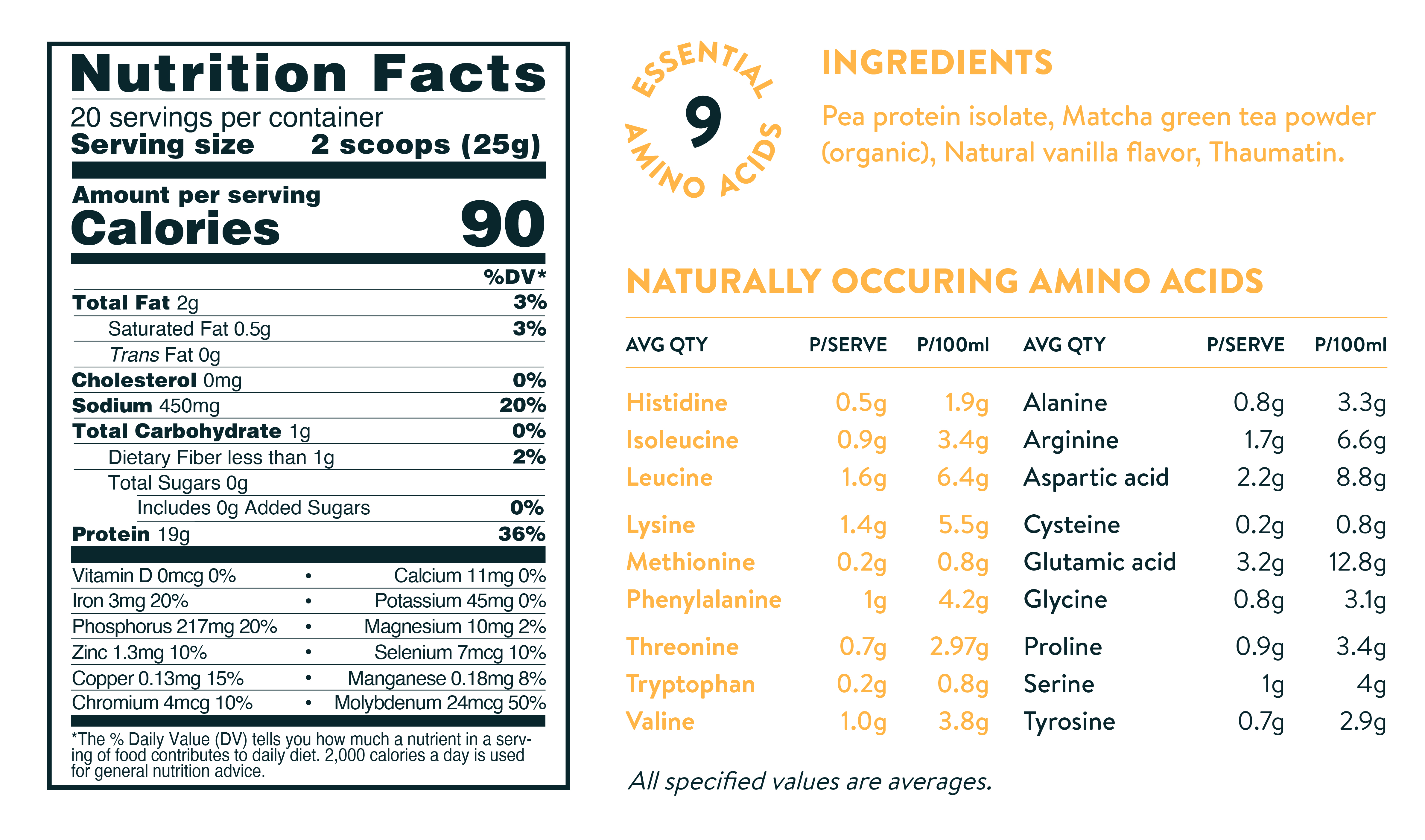 Clean Lean Protein Chai Turmeric + Maca Nutrition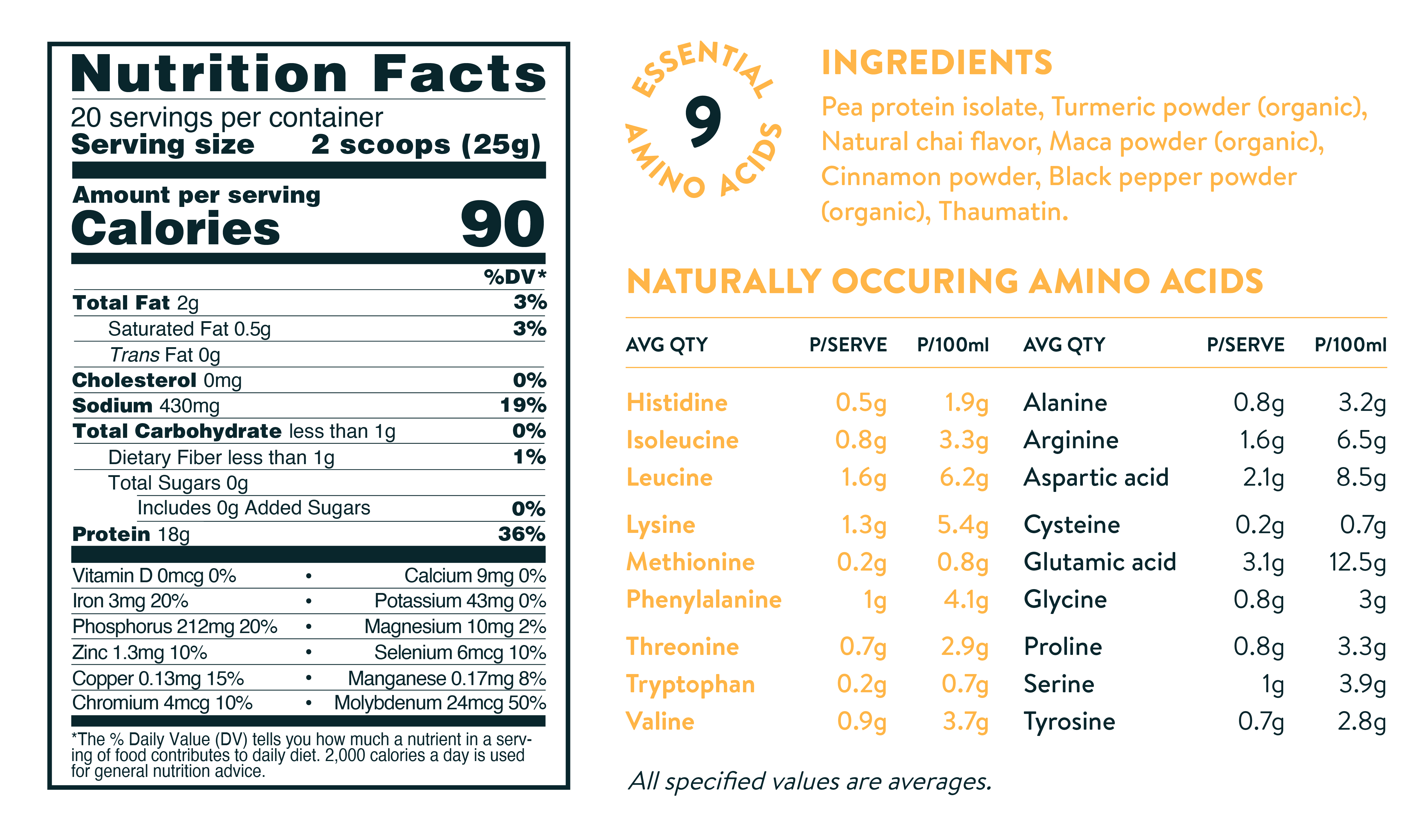 Shipping
DO YOU SHIP TO CANADA
Yes, we do ship to Canada and our standard shipping terms for the contiguous USA will apply (all orders over $50 USD receive free shipping.) Please note that because packages are shipping internationally, receipt of your order can take between 7-14 business days.
SHIPMENTS TO HAWAII AND ALASKA
Nuzest does not offer free shipping to the Non-Contiguous US (Alaska and Hawaii) at this time, but you can still order our products with an additional shipping cost. Shipping cost will be a flat $25 fee.
CAN I TRACK MY ORDER?
You should receive a tracking number within 1-2 business days of placing your order. Orders placed on Friday or over the weekend will receive their tracking number on the second business day following their order.
WHAT SHOULD I DO IF MY ORDER IS TAKING LONGER THAN EXPECTED TO ARRIVE?
Please contact us for your tracking number and further assistance.
HOW TO USE Clean Lean Protein Sachets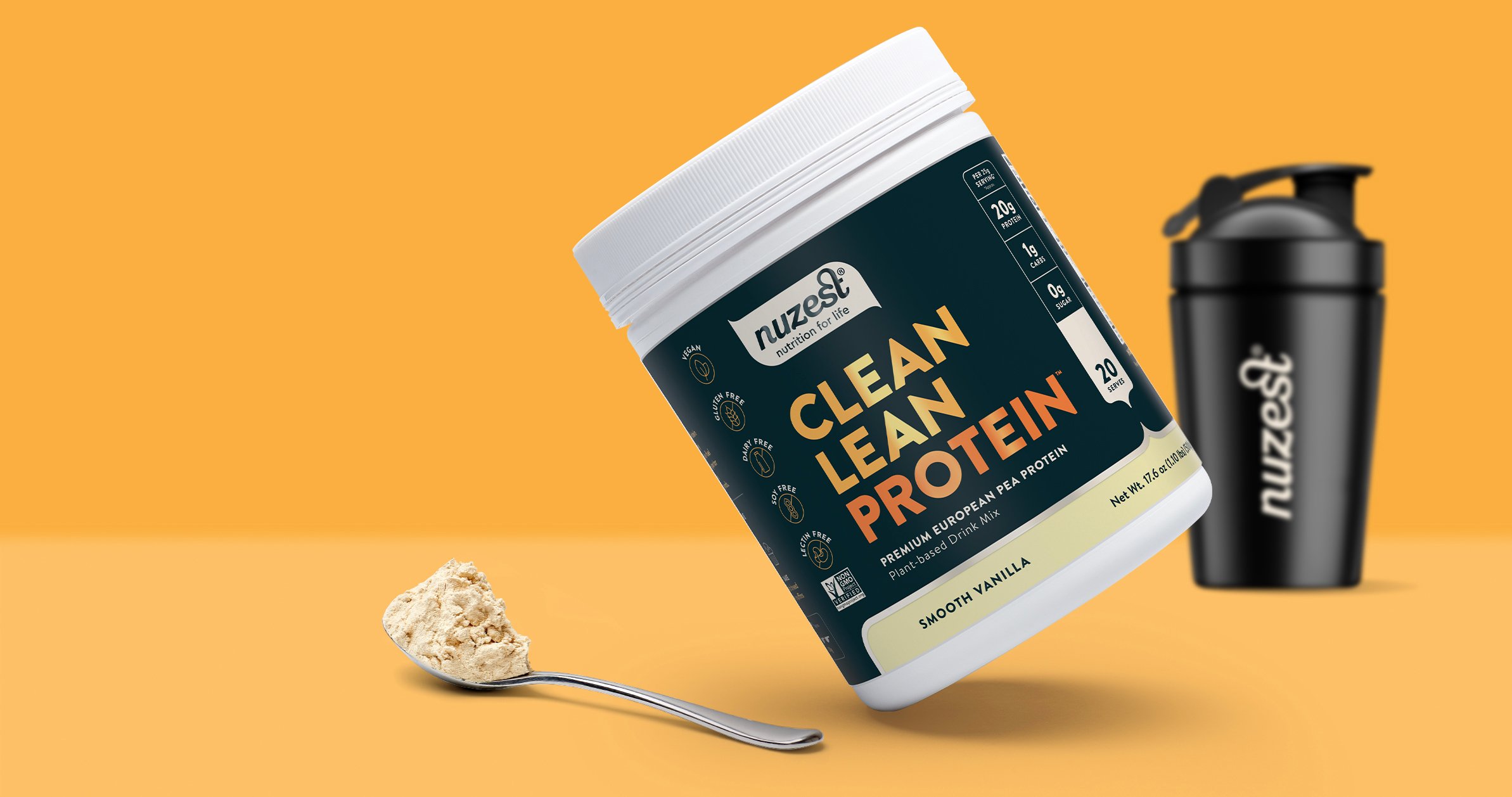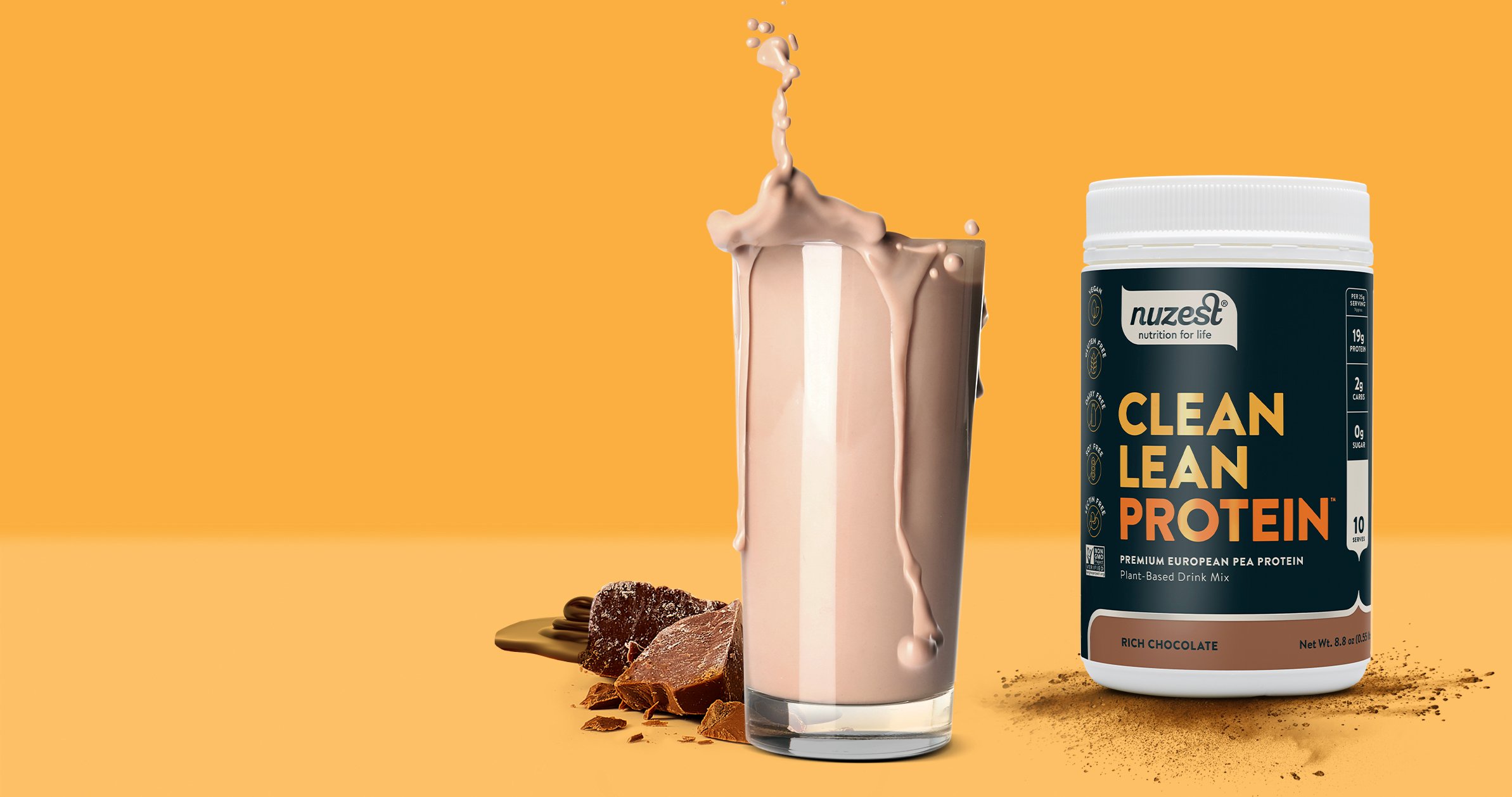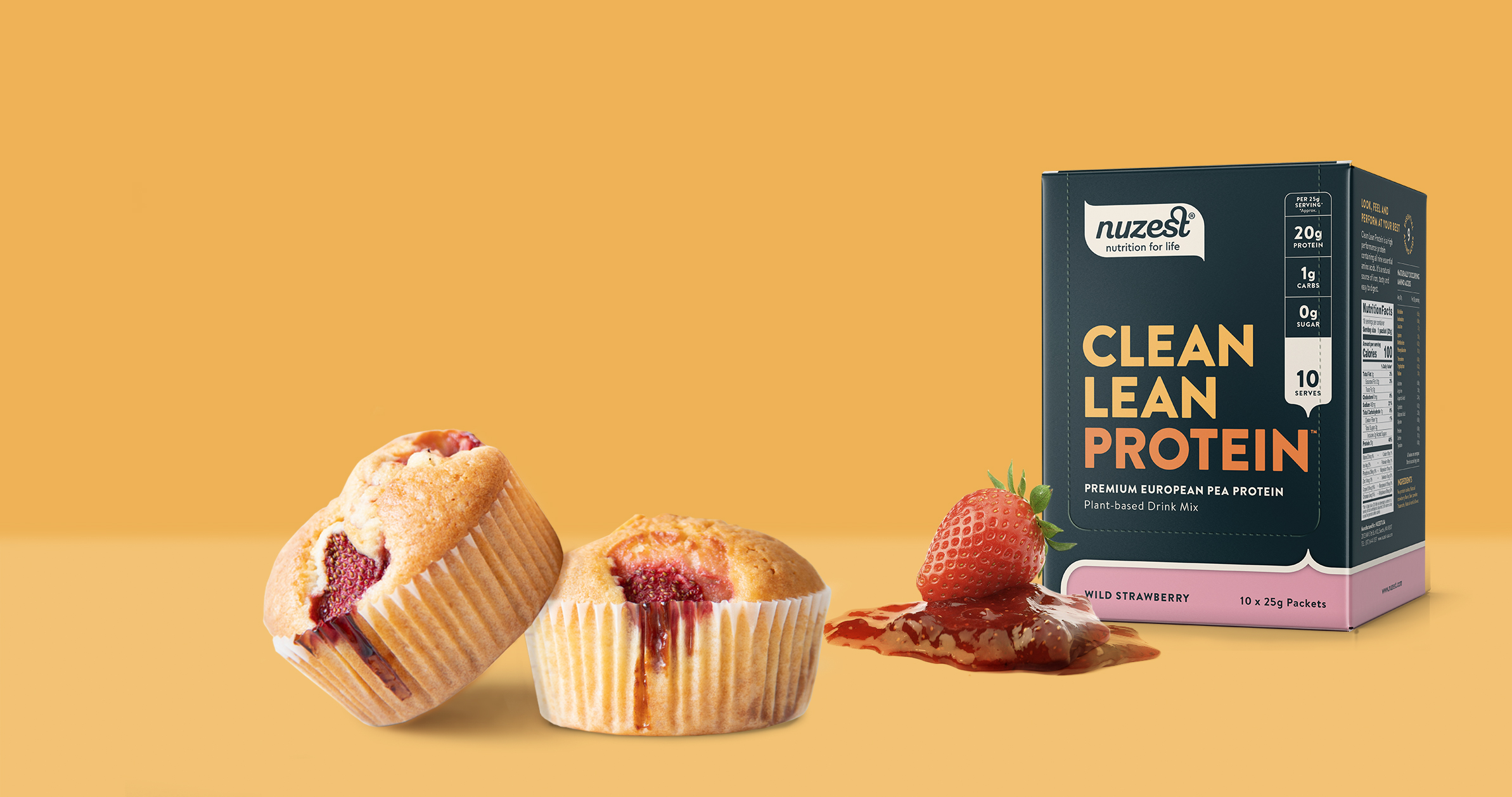 Clean Lean Protein Sachets FAQS
What is the pH level of Clean Lean Protein?
If you follow or are considering following an alkaline diet, then Nuzest Clean Lean Protein is an ideal choice to add to your daily food intake. Nuzest Clean Lean Protein, made from golden pea protein isolate, is the world's ONLY alkaline protein with a pH reading of 7.8!
Where do you source your peas for the pea isolate and where is the powder is manufactured
We have deliberately chosen pea protein and to source that protein from Europe. The soil, air and water quality of Northern France are generally regarded to be very safe for growing and the process used for isolation is completely free of chemicals. Consumers can feel confident they are selecting a safe vegan protein, rather than fear they are ingesting a protein powder tainted with contaminants. To learn more about contaminants in vegan protein and our products, I encourage you to read this article: https://www.nuzest-usa.com/concerned-contaminants-many-vegan-proteins-choose-instead.
Are there any sweeteners in any of your protein powders?
Clean Lean Protein is naturally sweetened with a fruit protein derived from a West African plant called the Katemfe Fruit (African Serendipity Berry). The protein is known as Thaumatin. Thaumatin is a protein, but it is classified as a natural sweetener. It is digested in your body just like any other protein. You can learn more about thaumatin here.
Is Clean Lean Protein ok for people with Crohn's disease or Ulcerative Colitis?
Due to the absence of FODMAPs, anti-nutrients, allergens, and gastric irritants, Clean Lean Protein is the perfect protein for people with Crohn's Disease.
How much protein should I be taking after a workout?
This depends on the length of your workout, what your workout consisted of, and your physical size, along with your dietary structure and goals. As a rough rule of thumb, around 1/2 gram of protein per kilogram of body weight consumed within 30 minutes will help encourage recovery and repair of muscle tissue.
Is Clean Lean Protein vegan?
Yes, it is vegan. The peas used in Clean Lean Protein are a vegetable source and the natural flavorings are all plant derived, making Clean Lean Protein 100% vegetarian and vegan.
Is Clean Lean Protein certified organic?
Our peas are grown in France and under strict conditions, and covered to reduce the risk of environmental damage and contamination. Unfortunately, due to local regulations, this means they cannot be certified organic. You can rest assured though that the product is pesticide, herbicide and GMO free. The only certified organic pea proteins available at this time are of uncertain quality and so for the time being we consider Clean Lean Protein to be 'better than organic'.
THE BEST POWERED BY NUZEST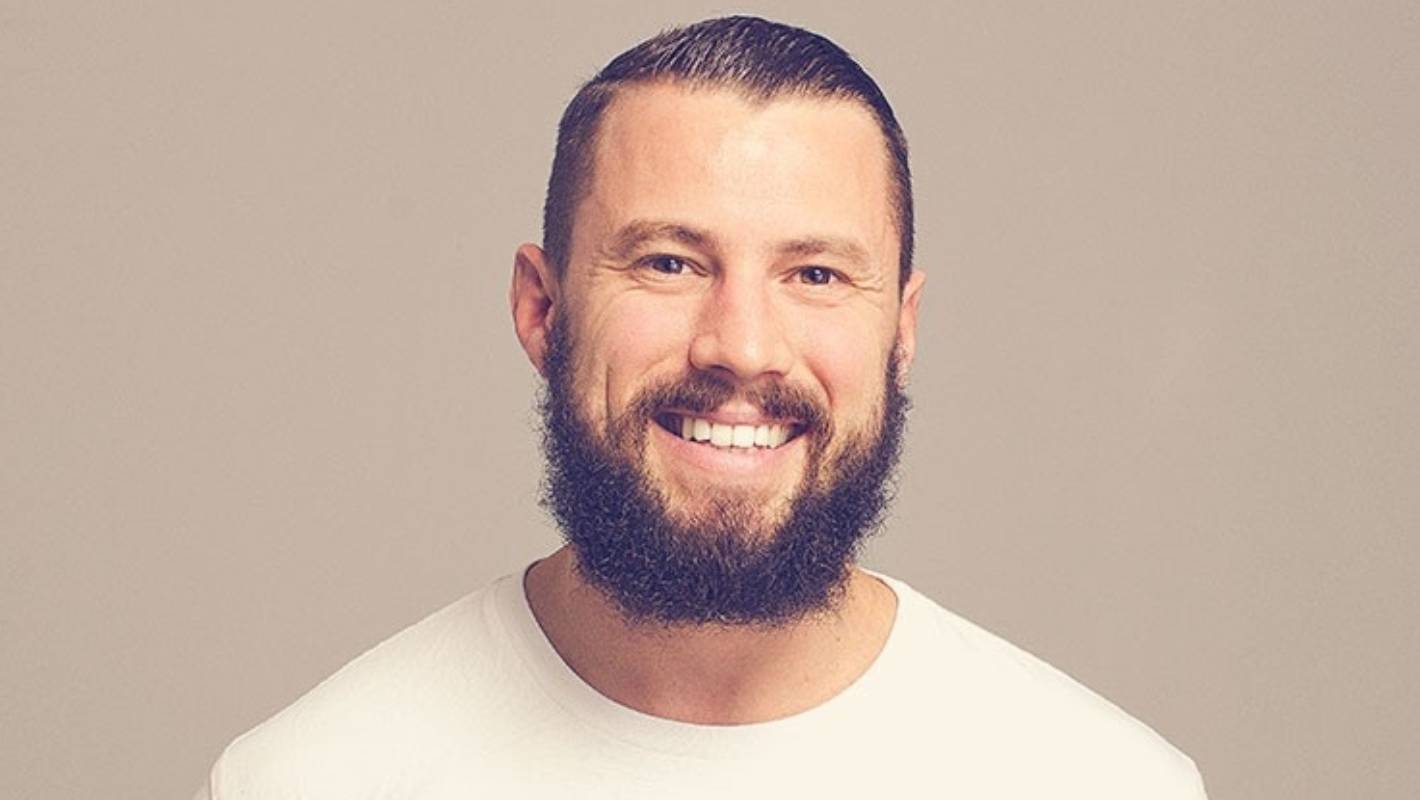 Cliff Harvey - ND, Dip.Fit, PhD
"Clean Lean Protein is the world's most effective vegetable protein. It's easy to digest, low in allergens and extremely low in carbohydrates."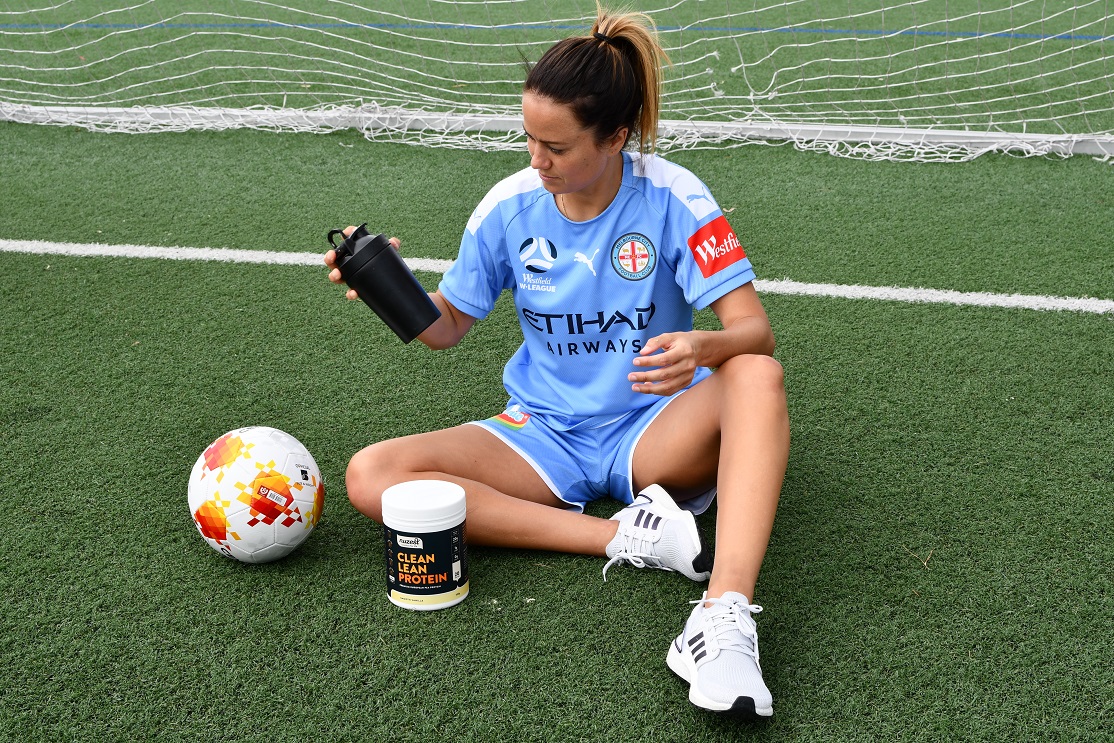 Lauren Barnes - International Soccer Star
"I take my Nuzest protein with me everywhere and I couldn't be more happy with it."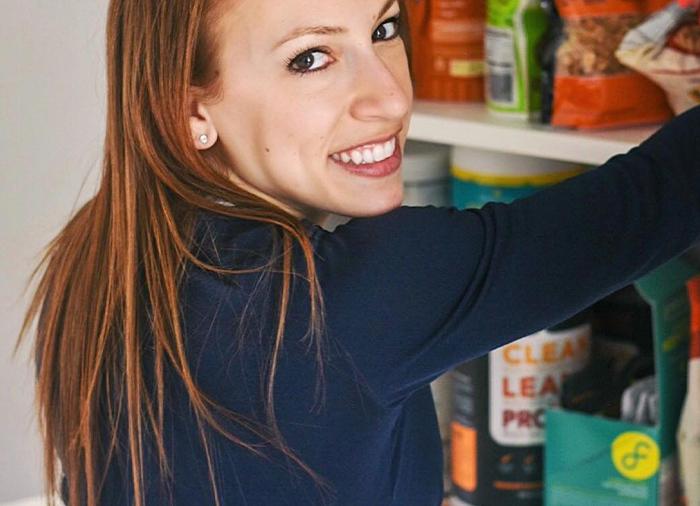 Charlotte Press - Fitness Nutritionist
"Nuzest is absolutely the cleanest protein powder I've found, just read the ingredients (there are barely any!), but it tastes and bakes the best by FAR!"
Brianna Cope - Pro Surfer
"Whether it's surfing or working out, I am always on the go! I needed a simple and effective way to get in my protein. With Nuzest, I feel I hit a home run!"
Clean Lean Protein Recipes
While Clean Lean Protein is great alone in water or your favorite plant-based milk, the uses don't stop there. Our protein is so versatile, it can even replace flour in some baked goods. Some fan-favourite ways to use our protein include...